Copyright infringement may occur if, for example, images that are not your own are copied and uploaded without permission or valid authorization. If you are found liable for copyright infringement, you could be subject to certain infractions or other legal consequences.
Using a third party's copyrights without proper authorization is a direct violation of Wish's Merchant Policies and Merchant Terms of Service. Accordingly, if Wish becomes aware of such unauthorized use, Wish reserves its right to remove such listing at its own discretion and without notice to the merchant.
What can I do to protect myself from copyright infringement?
Do not use someone else's image, or one that is substantially similar to it, without his or her permission. This includes images you may have found on the internet, pictures in third-party catalogs, or images another merchant used to list its own products.

Create your own images and photos to list your products.

If you want to use someone else's image, you should contact the owner of the content and request permission.
Example of copyright infringement: Wish owns all rights in the photo shown below. Using this image without permission from Wish can constitute copyright infringement.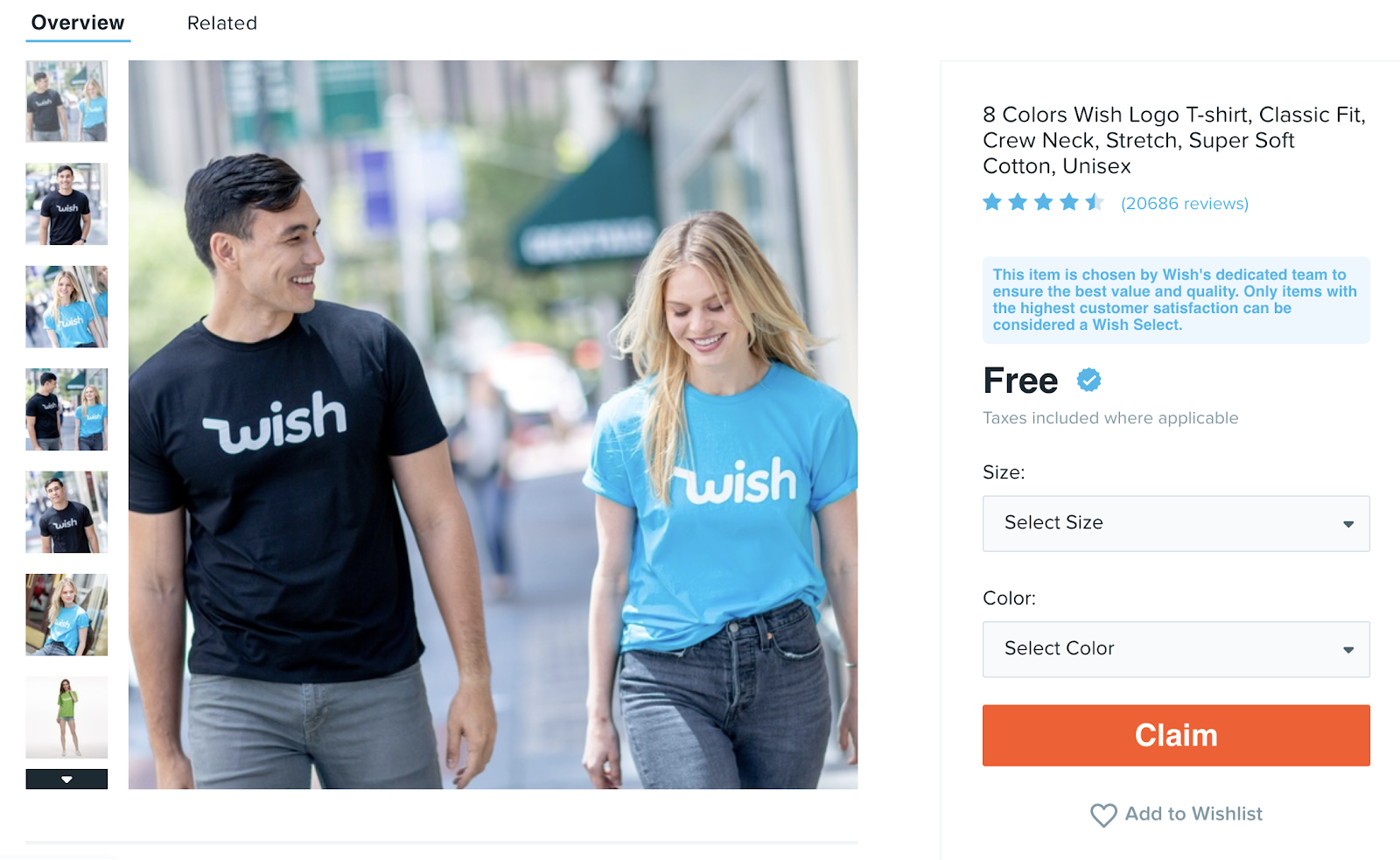 Learn about the consequences of violating the intellectual property rights of others.
The information provided on this Website is for informational purposes only and does not, and is not intended to, constitute legal advice on any subject matter. Should you require assistance related to the subject matter or information on this Website, you should contact an attorney for legal advice.