If you need to edit only one product, you can easily do this from your products page on the merchant dashboard. To learn how to edit more than one item at once, click here.
Products Page
Login to the merchant dashboard and click on Products > View All Products. If you have a lot of products on Wish, you can search for your product. Search by SKU/Unique Id, product ID (the Wish ID), or product name. Today we will search for a necklace we're selling:

Editing Quantities
Here's how to edit quantitative attributes to your product.
Quantitative attributes include:
Price
Inventory
Shipping Price
We are going to update our inventory for this product today. Currently, we have 1,000 Black Necklaces and White Necklaces in stock, and we are changing the quantity to 1,100 directly under the "Standard Inventory" column. Once we make this update, the Update button will turn blue. Click on Update to save this change:

This will reveal a success message to confirm your edit: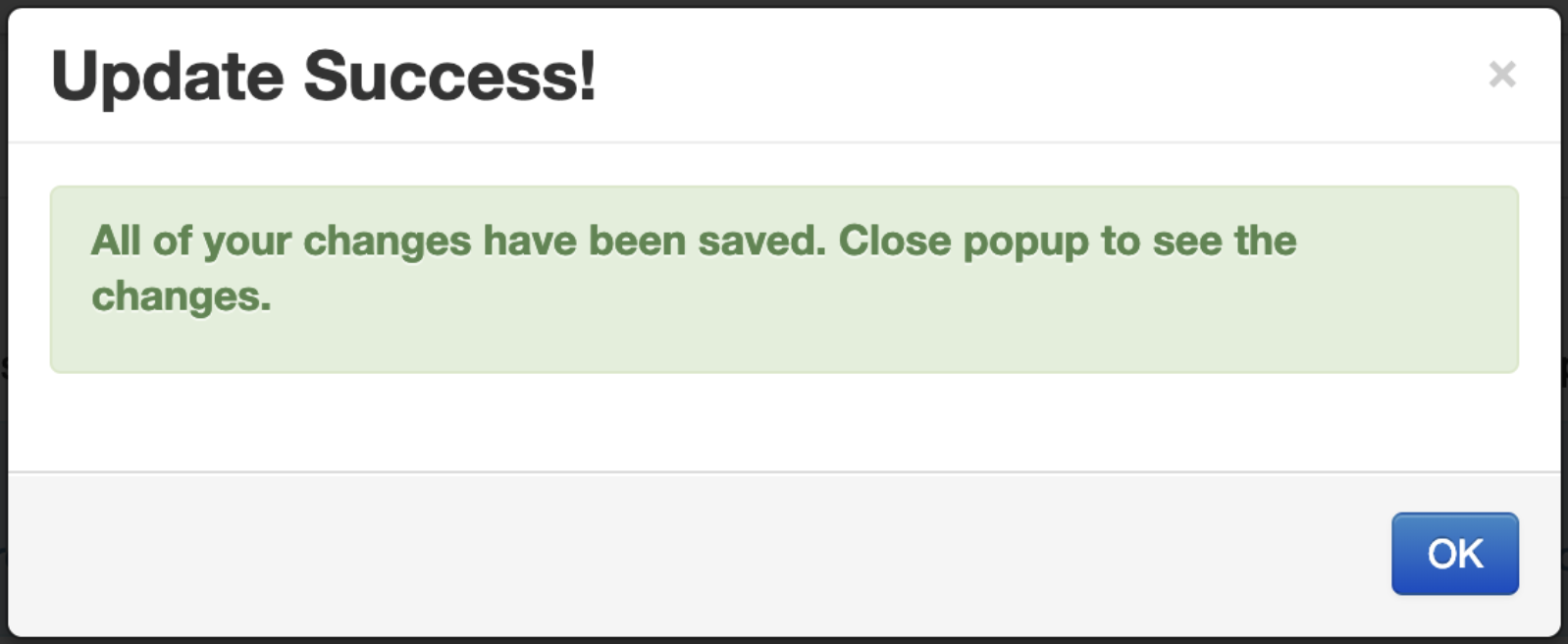 Once you close the window, you will see your successful edit highlighted in green:



You're done!
If you want to edit your shipping prices, please refer to a step-by-step guide here. Note that restrictions apply to how much you can increase both the product and shipping prices, so keep these in mind when you update your prices.
Editing Qualities
Here's how to edit qualitative attributes for your product.
Qualitative attributes include:
Parent SKU

Product Name

Tags

Description

Image URL

Variation

Unique ID (Variation SKU)
Here's how to edit these qualitative attributes. For the product we've selected here, click on the Actions tab at the end of the row. This will give us a drop-down menu. Select Edit Listing:

You can see that the pop up modal allows you to edit the qualitative attributes of your product. Let's say we've decided to add a new tag "cute dress" to this product: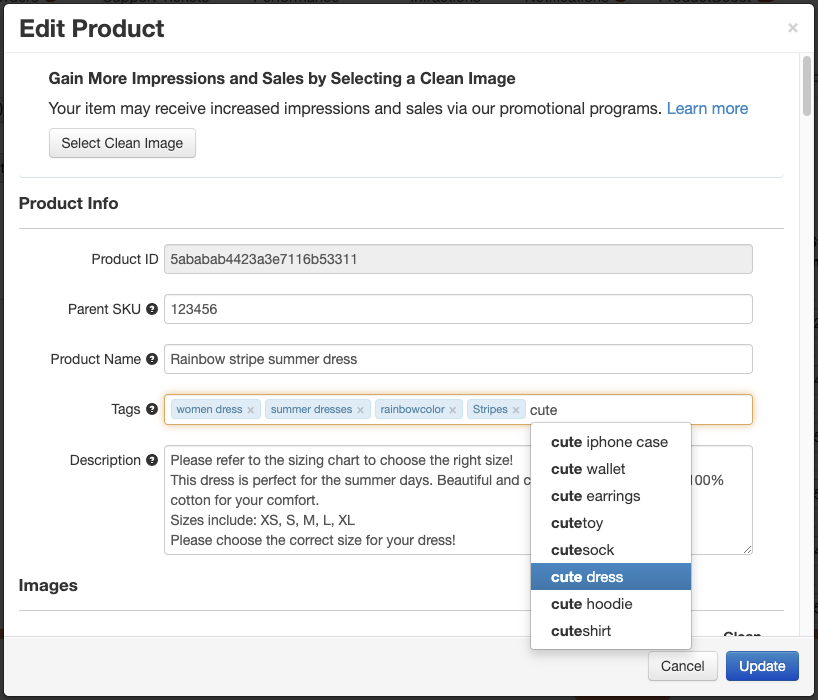 Once we're done editing on this screen, we can click Update. This will give us a success message:





Clicking on the product link in this message will take you to the product page on Wish where you can see your updates. Click on Close to close the window.
Another example is editing the Parent SKU and/or Variation SKU(s). To change these pieces of information, simply update the "Parent SKU" field and/or "Unique ID" field(s) under the "Product Variations" section of the above-mentioned "Edit Listing" popup modal: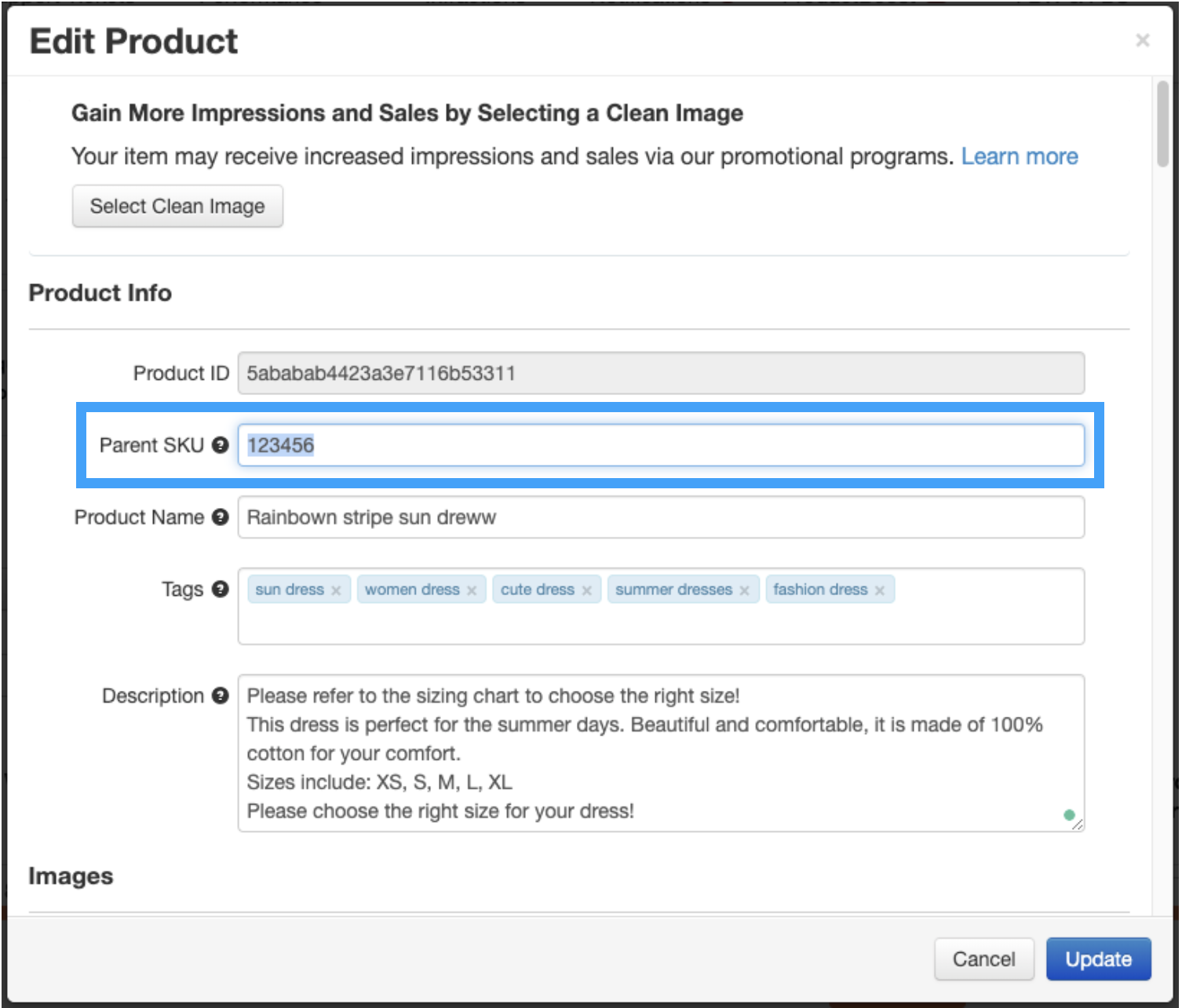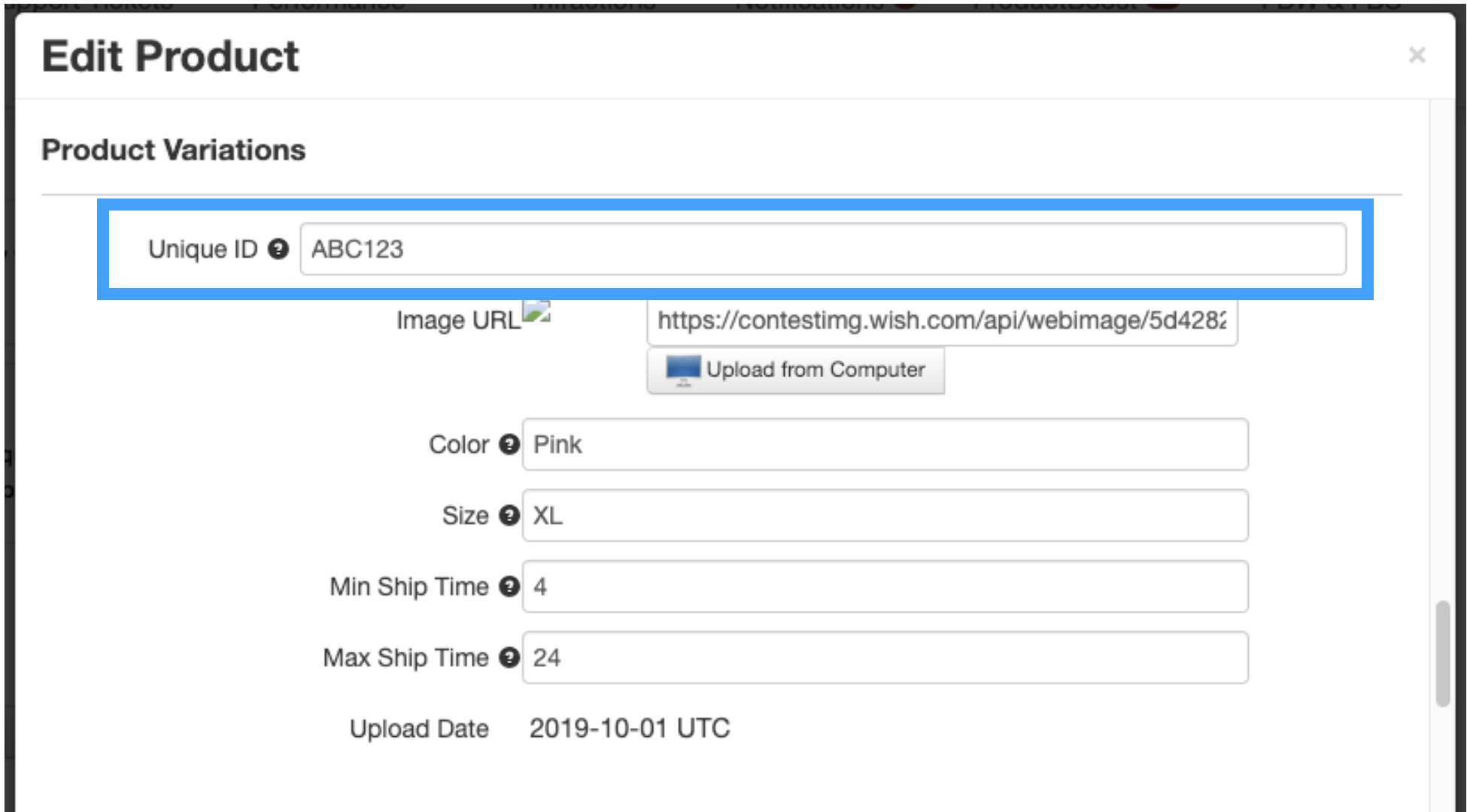 To update these two pieces of information specifically, merchants may utilize the following API endpoints:
Please note that merchants are not able to edit a product's Parent SKU and Product Variation's Unique ID(s) if it has been a Fulfillment By Wish (FBW) product.