Exporting product information will create a CSV file for you based on the information stored on Wish about your products. This can be helpful for seeing inventory levels or for creating an accurate product feed to edit and re-upload.
To get started, navigate to Merchant Dashboard Products > View All Products page.
At the top of the list of products, you will see two options per warehouse (Primary or Secondary):
Download all products in the selected warehouse
Export CSV to download 50 products on this page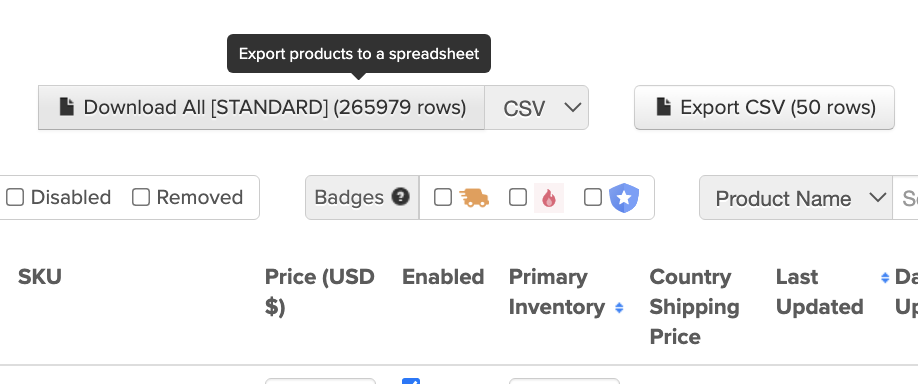 Please note that if you see unexpected or unrecognizable symbols when opening up a CSV file exported from Wish, change the encoding type to Unicode (UTF-8) when importing the file into your spreadsheet application to correct this error.