Gain fast exposure and traction for your store by adding products. Adding multiple, high-quality products shortly after you gain access to your store will only help increase overall exposure among Wish's global customer base.
You can upload your products manually, via CSV feed file, or via API. We recommend that new merchants first manually upload their products in order to get familiar with the process and platform.
Please note that new product listings and certain edits (Title, Description, Images, Size, Color, and GTIN) on existing listings will be subject to an updated review process before they are considered active on Wish. While under review, new listings will not be searchable or purchasable on the Wish platform and relevant edits will not reflect as updated on active listings. See here for more information.
Add Products Manually
Begin by manually uploading several of your top-selling products. Research shows that new merchants uploading at least 10 high-quality products are much more likely to see sales within their first 2 weeks on Wish.
First, navigate to Merchant Dashboard Products > Add New Product. Enter the product's information such as images, inventory, tags, colors, sizes, price, etc. on this page: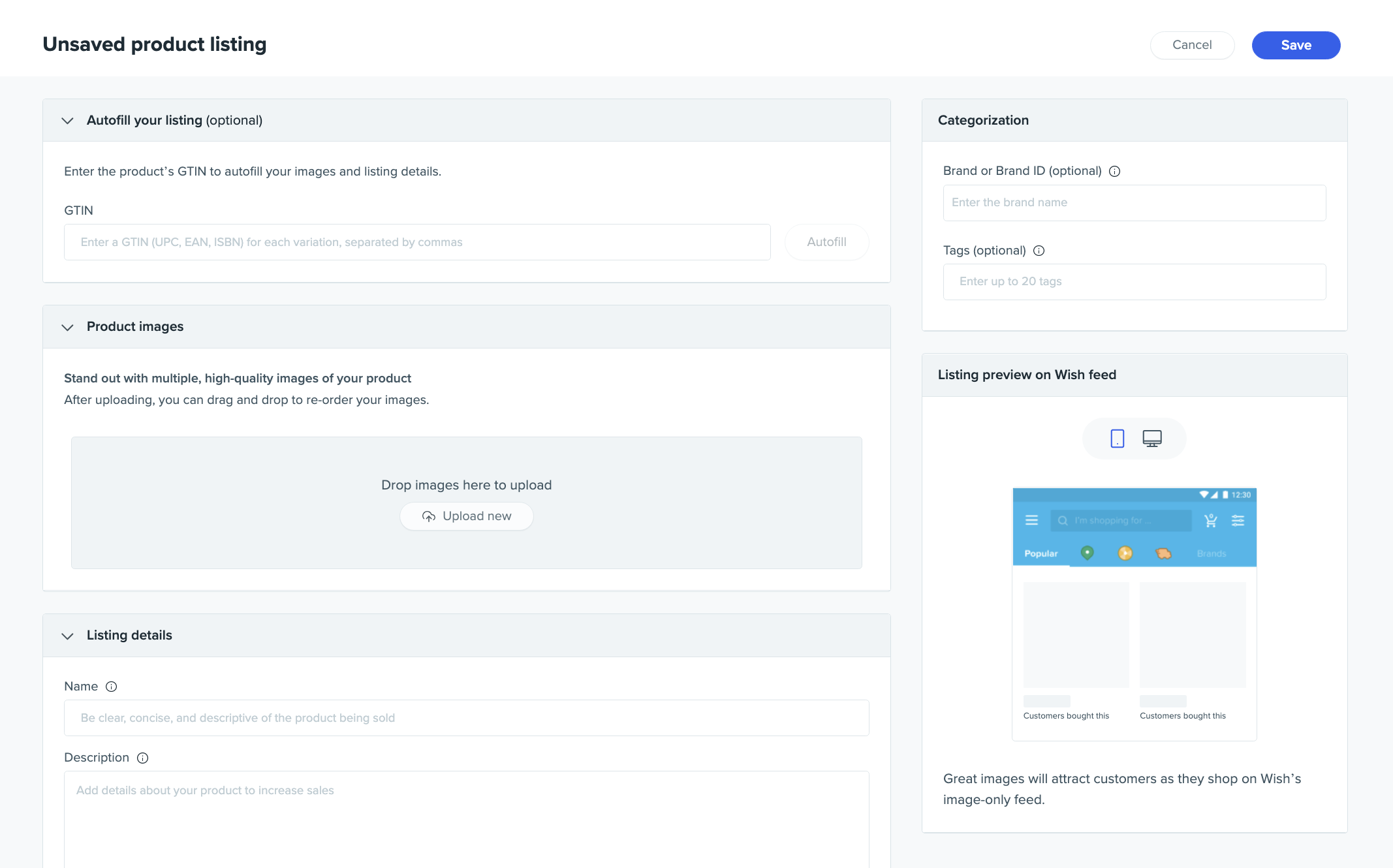 After manually uploading a product and becoming familiar with the Wish Merchant Dashboard, try uploading multiple products at once via a CSV feed file or API.
Add Products via CSV Feed File
Add multiple products at once by uploading a feed on the Merchant Dashboard Products > Add/Edit Products with CSV page.
For more explanation on how to upload your products to a CSV file, including a CSV template for you to try, click here.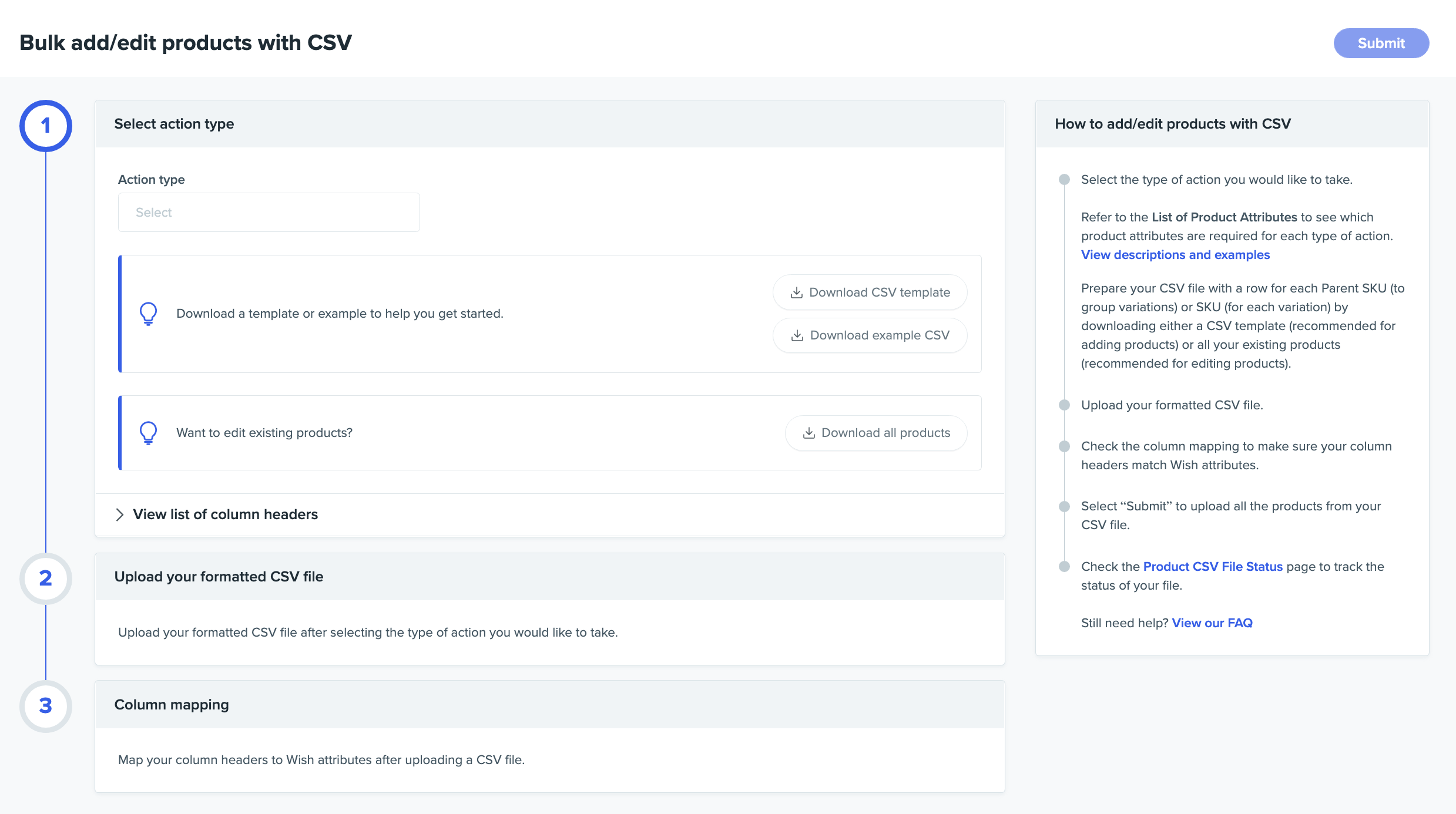 Add Products via API
Wish also supports API product upload. Visit the Products API documentation to learn more.