This article will explain how to refund an order you already shipped. You may want to do this if the item was returned or if the user reported receiving a damaged item.
Locate the Transaction ID
If the user opened a ticket, you can find the transaction ID on the ticket: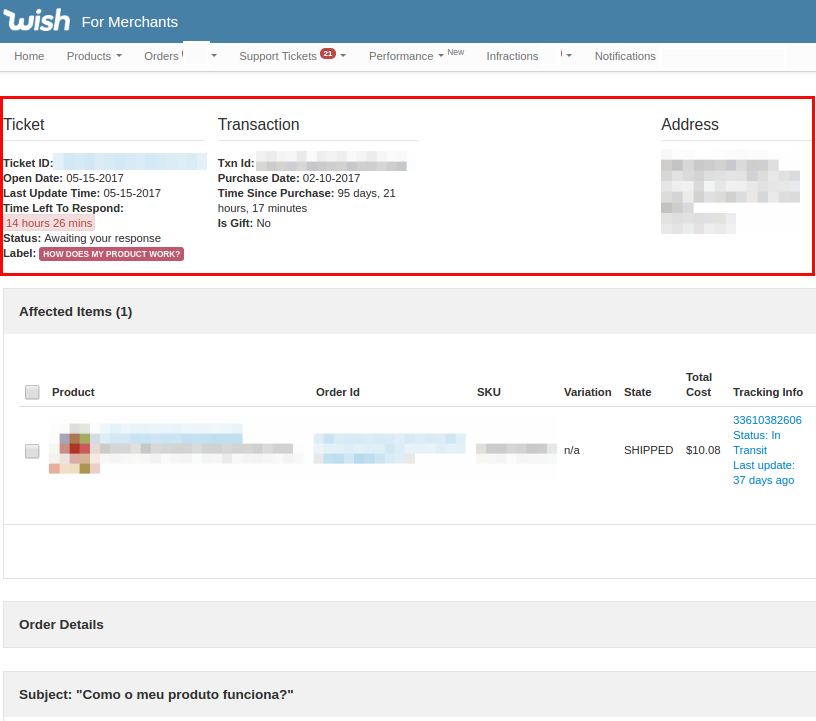 Copy the transaction ID.


Lookup the Transaction
After copying the transaction ID, go to your Transaction History by clicking on Orders > History from the top nav bar. This will take you to http://merchant.wish.com/transactions/history.

Paste the transaction ID in the search field and press enter. This will find the transaction you need to refund.
Refund the Transaction
Click on the Action button by the transaction and then click on Refund.


From here, you can provide a reason for the refund and then submit the refund. Wish will initiate the refund instantly for you, and the user will receive the refund within 5-7 days after their bank finishes processing the refund for them.

Please note that this action will deduct the payment from Wish for this order in your next payment cycle.