How do I view all my order fines?
To view all order fines for your account, visit the new Fines page, which you can find by selecting Orders → Fines while logged into merchant.wish.com: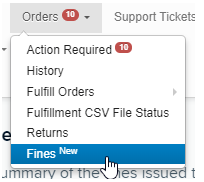 From here you will be able to view all fines and filter by Fine policy and Dispute status.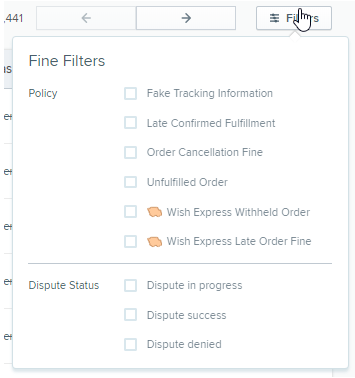 Fines can also be viewed in the Account Balance page:
Individual fine line items may be viewed in the Wish merchant dashboard on the Account Balance page (Account > Account Balance):


Also, from the Orders > History page within the Wish merchant dashboard, merchants can view the payment status of each order by clicking on link in the Payment Status column, which will bring up the pop-up module below.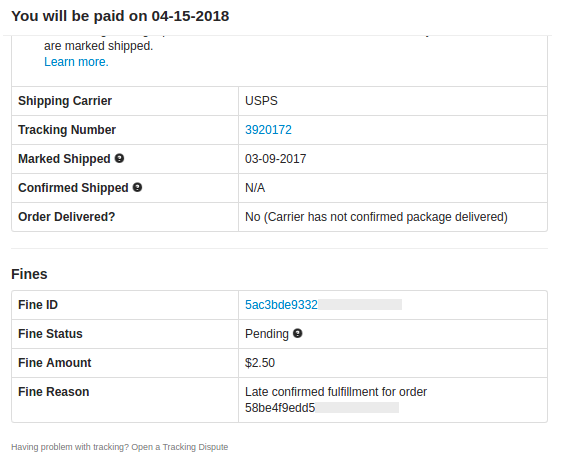 To learn more about the order fine related policies, check out the links below: