The below article is part of a series covering EU VAT requirements effective July 1, 2021 12:00AM CEST. See here for more information.
To ensure correct EU VAT collection and remittance, merchants with Secondary warehouse(s) shipping orders to the EU may now edit the warehouse address(s) via Merchant Dashboard. This is especially important in the context of EU VAT if the current warehouse address is missing or inaccurate.
All merchants shipping orders to the EU must keep their warehouse inventory and addresses up to date at all times, so that the VAT collection can be determined for EU-bound orders shipped from each relevant Primary and/or Secondary warehouse. Wish will monitor merchants' EU-bound orders to minimize discrepancies of originating countries/regions and will take necessary measures if certain fraudulent behavior is detected.
See below for a walkthrough of how to edit Secondary warehouse settings on Merchant Dashboard:
1. Navigate to Merchant Dashboard Products > Warehouse Overview. From here, click the "Settings" tab.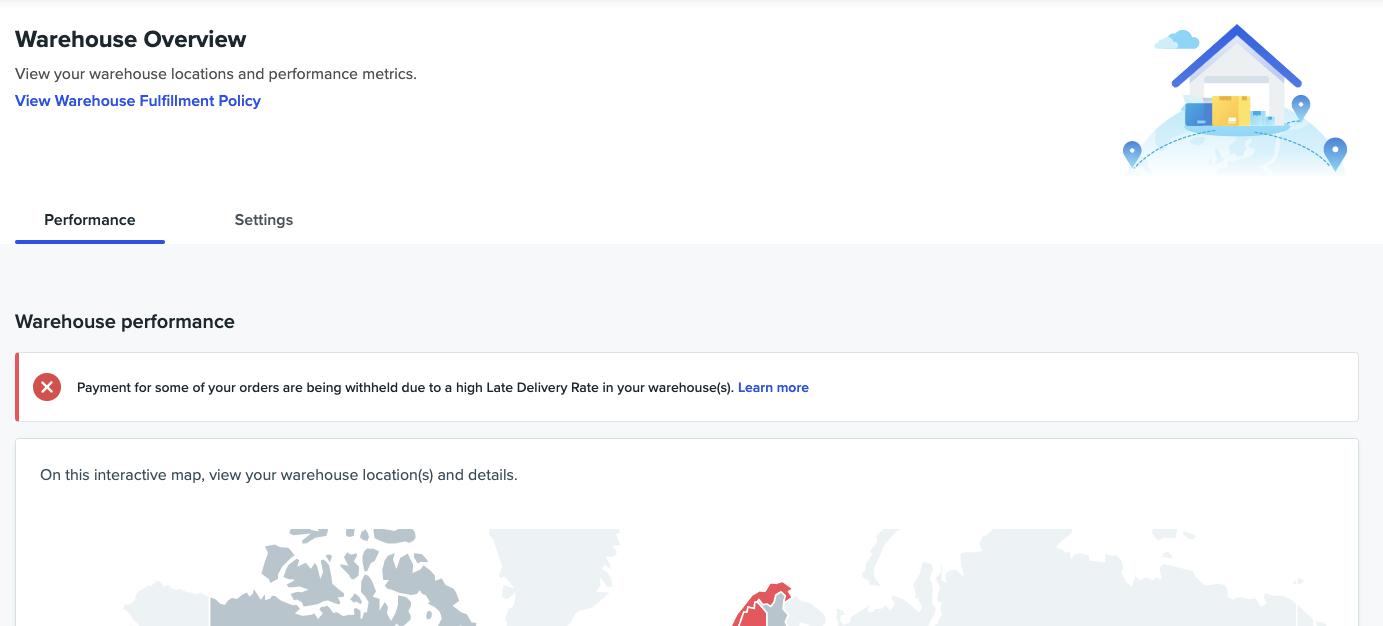 2. This will bring you to the Settings section of the Warehouse Overview page. Under the "Action" column, click "Edit warehouse address"* button in the row of your Secondary warehouses. This will open the Edit Warehouse Address modal window.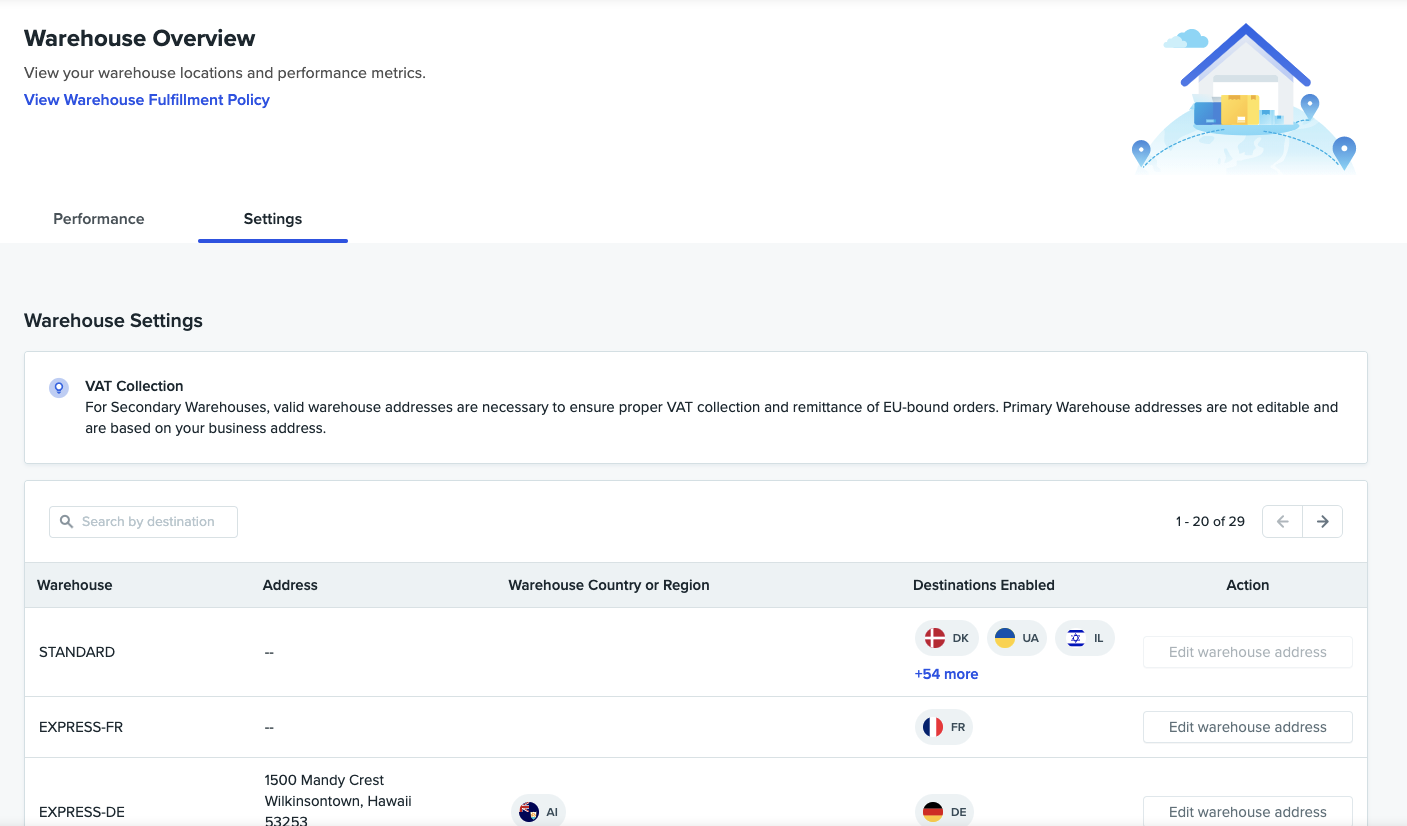 *Please note that your Primary Warehouse address is not editable, and is based on your business address.
3. Complete all fields in the Edit Warehouse Address modal window, and click "Submit" to update your address.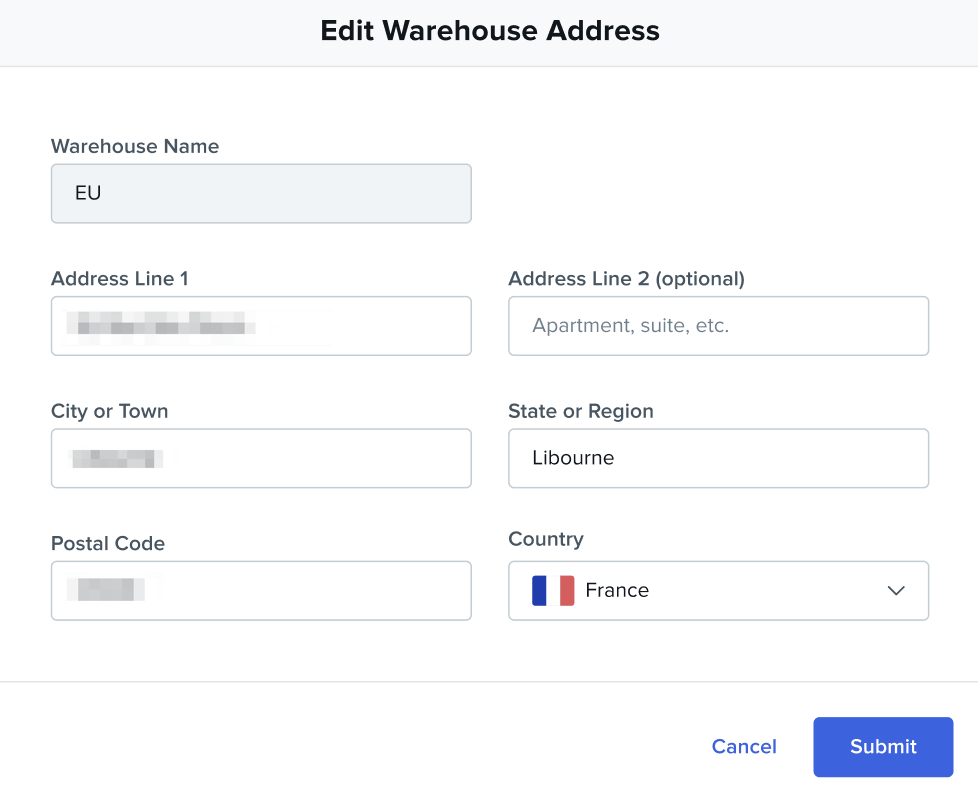 EU VAT collection and remittance for EU-bound orders shipping from your Secondary warehouses may now be correctly determined by Wish. For more information on how EU VAT remittance will be determined starting July 1, 2021, see this guide.
For more information on Secondary warehouses, please see this guide.