Starting late January 2022, Wish has temporarily replaced the previous, open merchant account sign-up process via merchant.wish.com with an invite-only process over the next few months. This change is an additional step towards systematically building trust with our global merchant and user base, addressing fraud, cultivating a healthy ecosystem on the platform, and optimizing platform strategy.
This article walks new merchants through the invite-only process.
Upon visiting merchant.wish.com, prospective merchants will now first be prompted to complete a brief questionnaire about themselves and their businesses. Click "Complete the Questionnaire" on this page to get started: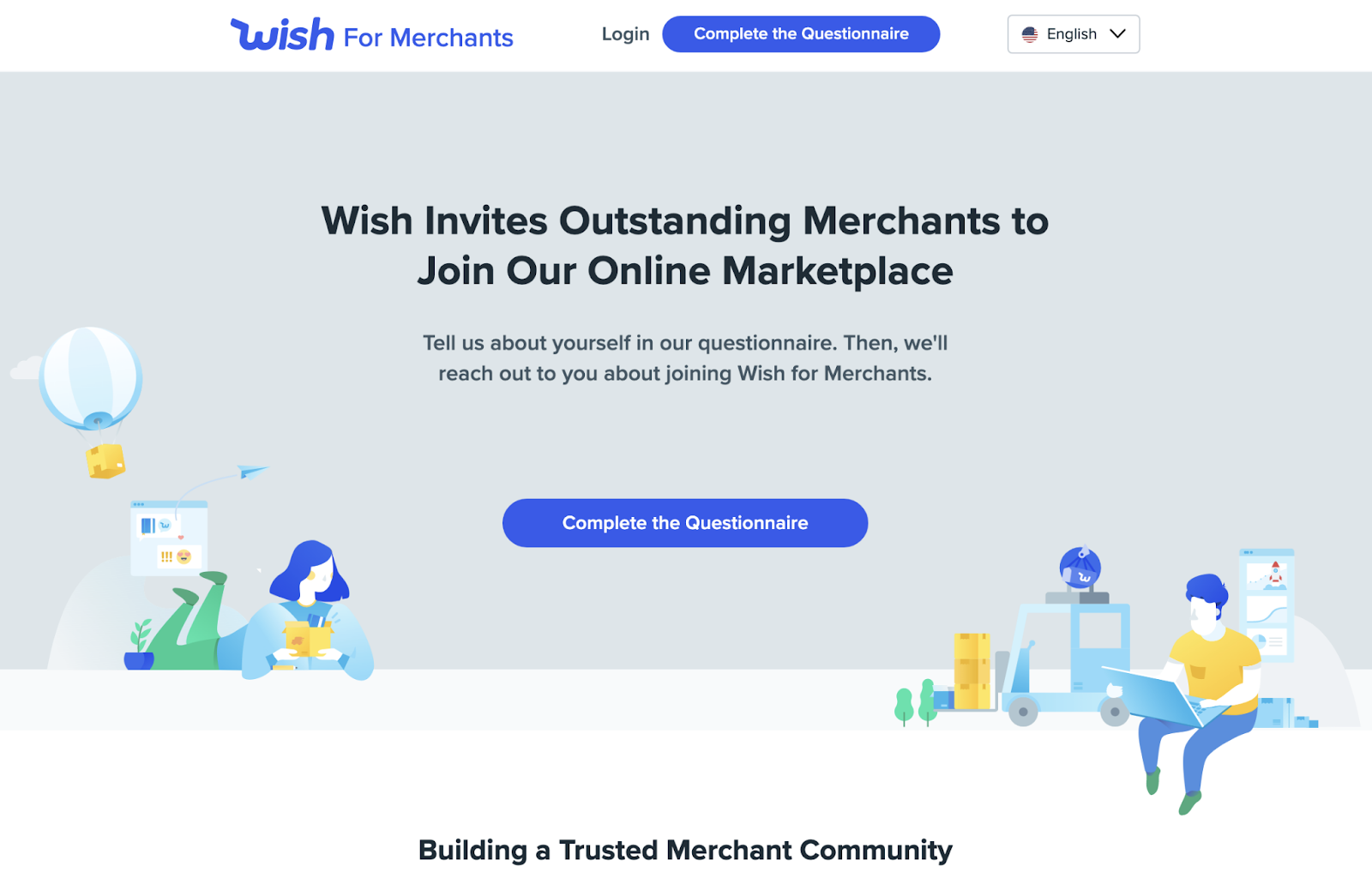 Next, fill out and submit the questionnaire that follows. This will only take a few minutes: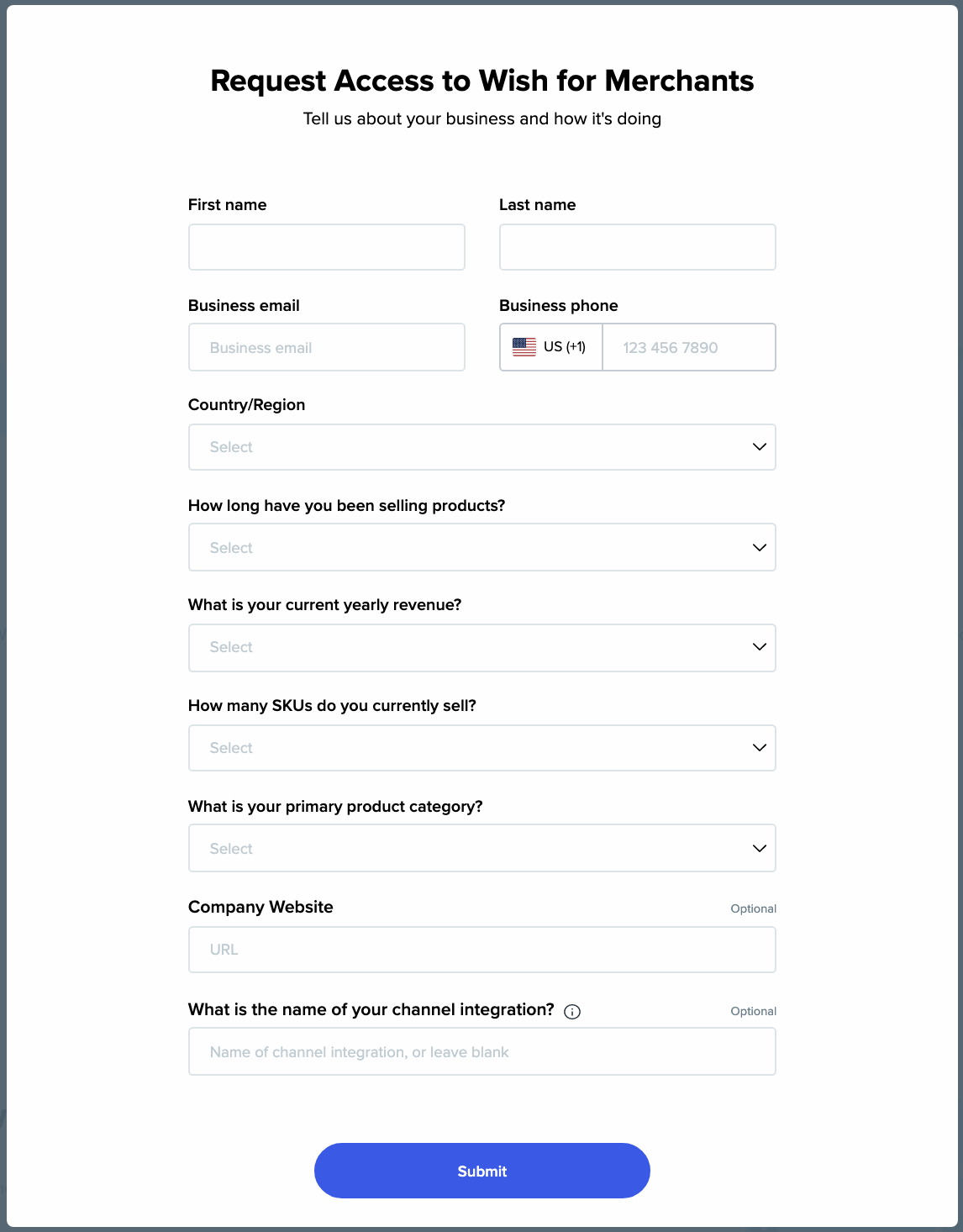 Once submitted, the Wish team will then evaluate the completed questionnaire and extend an invitation for sign-up accordingly via email. In that invitation email, prospective merchants will be able to use a personalized sign-up link to complete the sign-up process and gain access to selling on Wish.
Prospective merchants whose request to join Wish is declined will receive an email as well informing them of such - merchants may contact our Business Development team for any questions about the decision, how to reapply, or any other relevant concerns.
The Wish team may also request additional information from merchants via email before making a decision. Additional information requested may be related to the products merchants sell, ship-from country/region, relevant documentation, and more.
In addition to new merchants joining Wish via the above-described process, Wish will also invite trusted and high-quality merchants via other proactive channels such as strategic partnership and outreach. Regardless of how a merchant is invited to sell on Wish, the overall goal is to holistically cultivate a trusted platform for our merchants and users alike, starting with the very first step in the Wish merchant journey. Once trusted merchants join Wish per our invitation, those with high product quality and excellent customer service will be rewarded by the Wish Standards program, further fostering a healthy competitive environment for merchants throughout their entire journey on Wish.
We look forward to inviting you to Wish!