Merchants may have multiple store accounts, as long as they authorize these accounts by linking them together via Merchant Dashboard*. By requiring merchants with multiple accounts to link them, we aim to provide merchants the opportunity to create and use multiple accounts for legitimate business reasons, and reduce merchants' terms and policies violations. Per Merchant Policy 1.2, merchants who use multiple accounts without linking them may have their accounts suspended, terminated, or face other consequences identified in Wish's Merchant Terms of Service.
*Please note that if a merchant account is subject to a court order or other legal/regulatory action, all linked accounts might also be subject to those orders or actions.
See below for a walkthrough of linking merchant store accounts via Merchant Dashboard:
1. Navigate to Settings > Account > General Information in Merchant Dashboard.
2. Click the "Link Stores" button at the bottom of the page.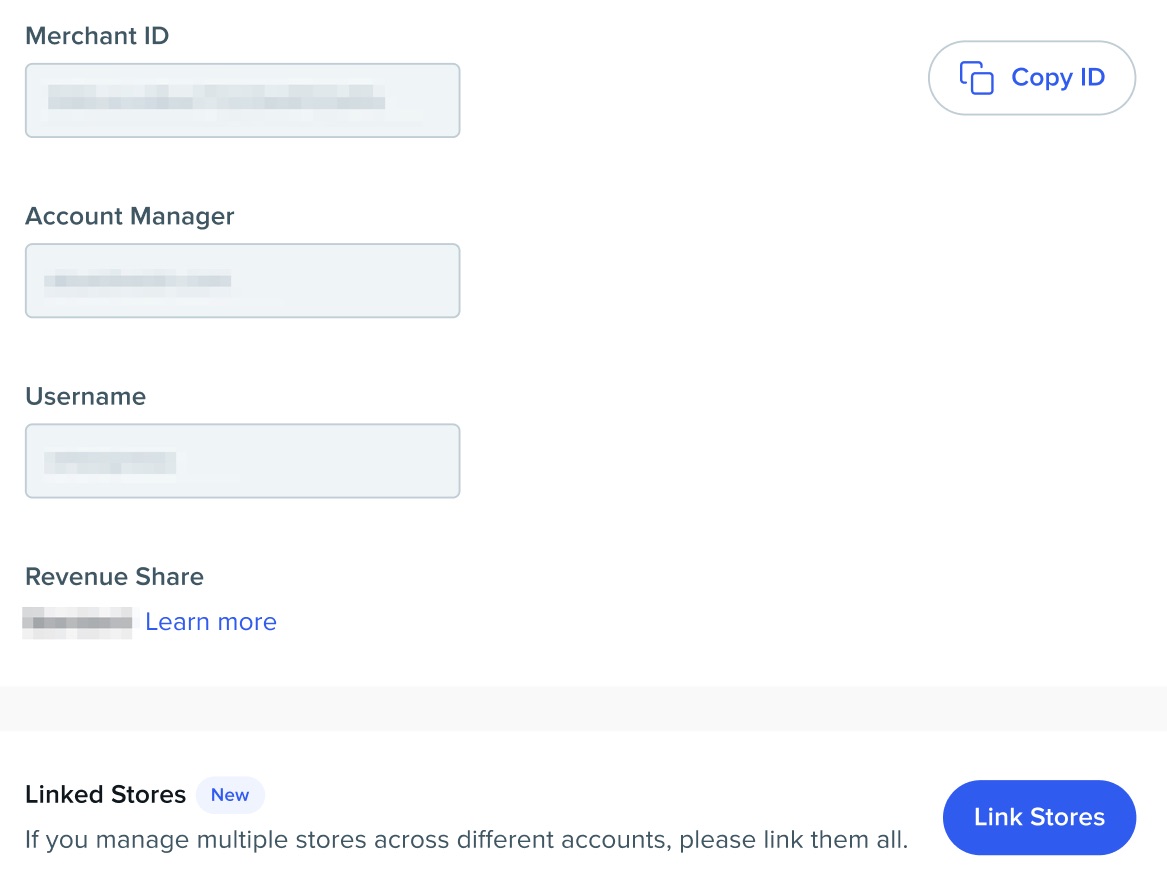 3. In the "Link Stores" modal window, merchants can enter the email address/username and password for the store they would like to link (as opposed to the login credentials of the account they are currently signed in to) and click "Enter."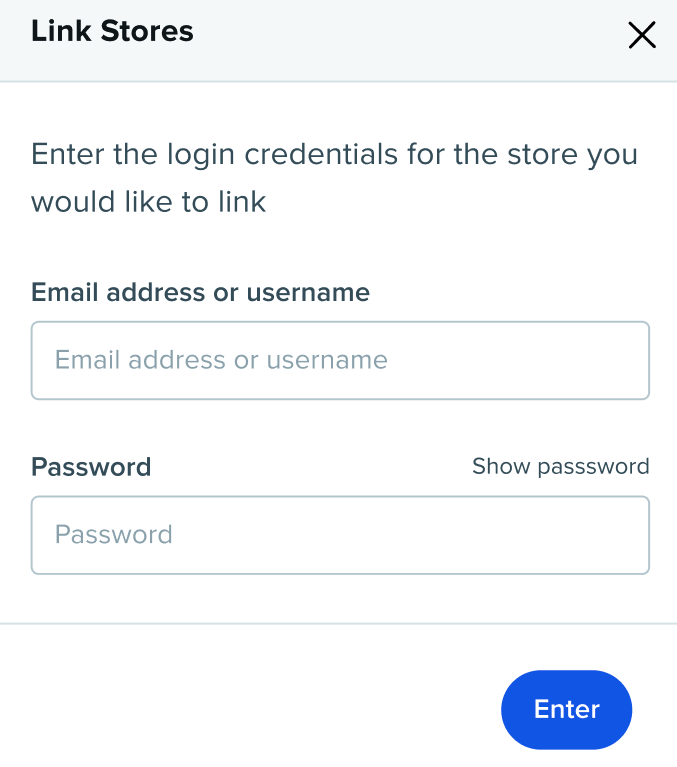 4. This will send a verification code via text message to the phone number for the store account merchants are attempting to link. Enter the code, and click "Submit."
5. This store is now successfully linked, and will display under "Linked Stores," seen below. Merchants will also receive a confirmation email, sent to each email address associated with their stores.

To remove any linked stores from an account, click the "Remove" button. Merchants will receive confirmation emails to each previously linked account, indicating that the stores are no longer linked.