ProductBoost campaigns can be paid with existing balances with Wish. If you do not have a positive balance, you can recharge your ProductBoost balance to pay for future ProductBoost campaigns.
How do I recharge my ProductBoost balance with PayPal?
1. Navigate to ProductBoost > Wallet: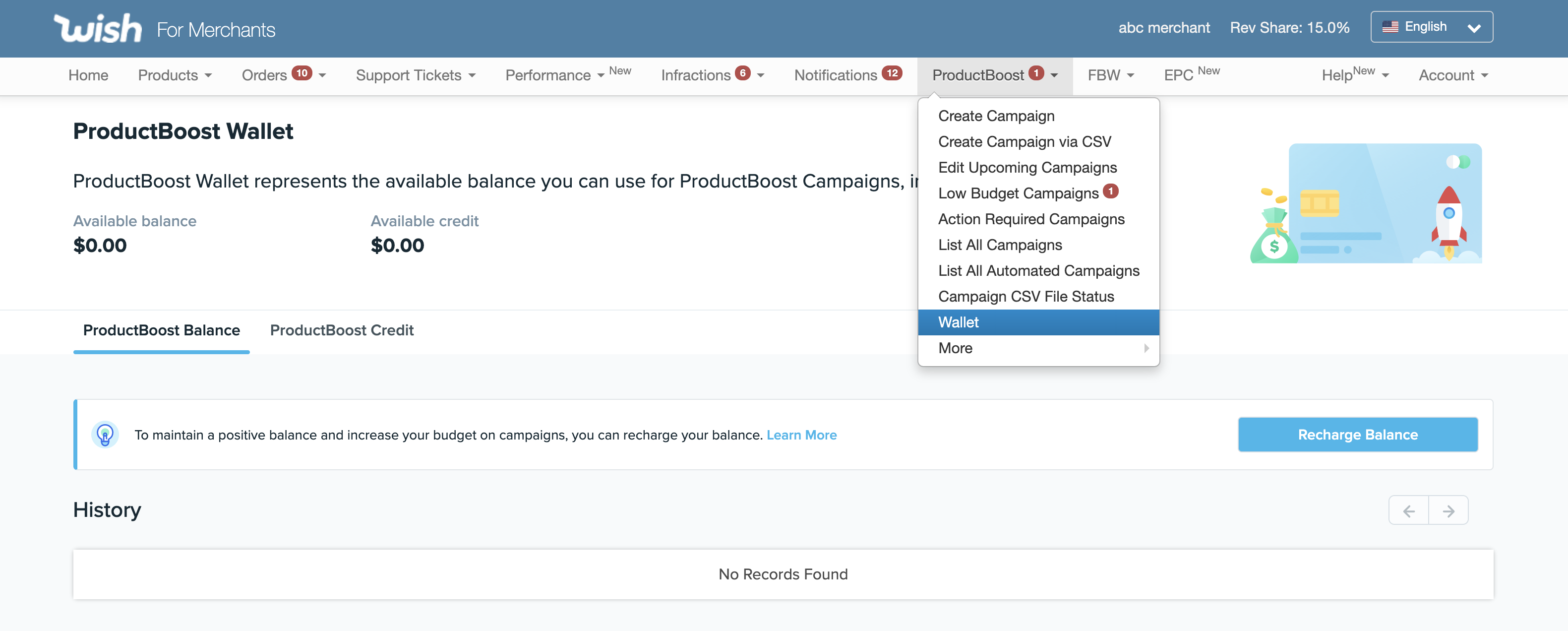 2. Click on 'Recharge Balance':

3. Enter the amount you would like to top up (USD) and click 'Next'. If you wish to cancel this transaction, please click 'Cancel':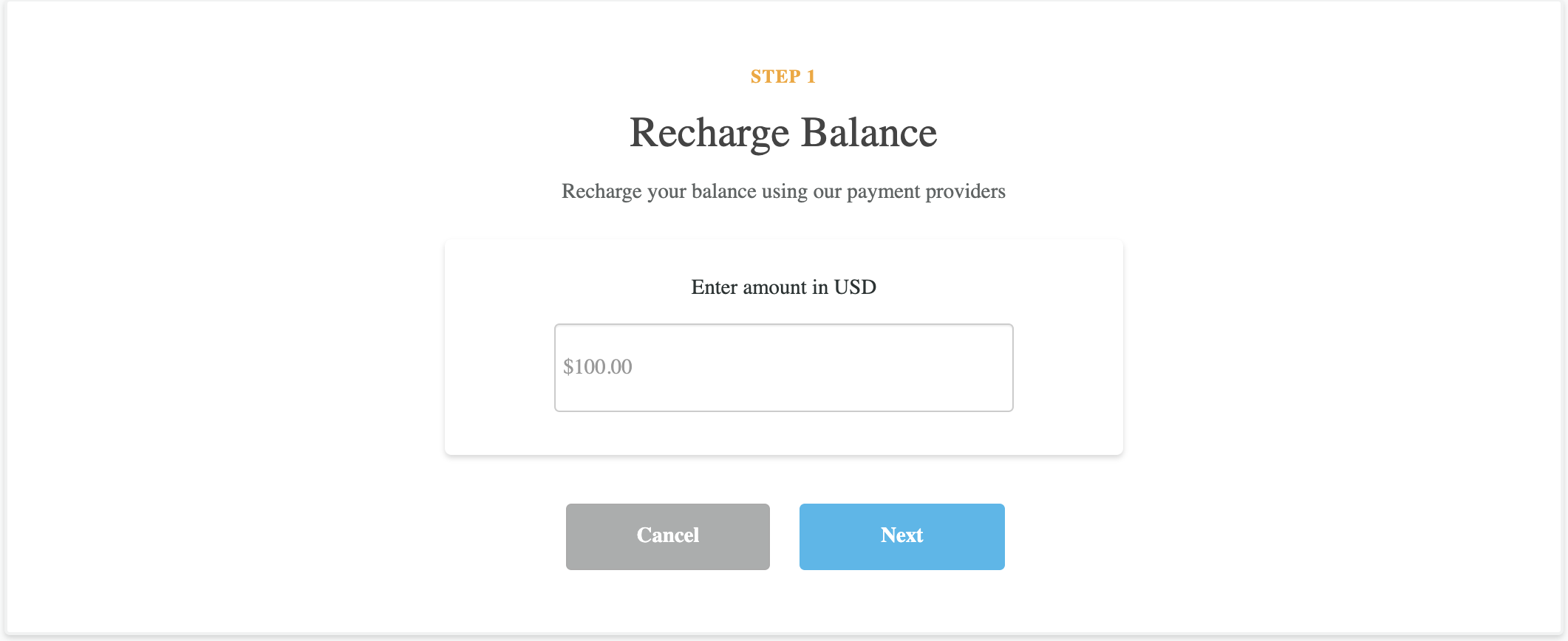 4. You will see PayPal option available in the following page. Click on the PayPal logo and click on 'Continue'.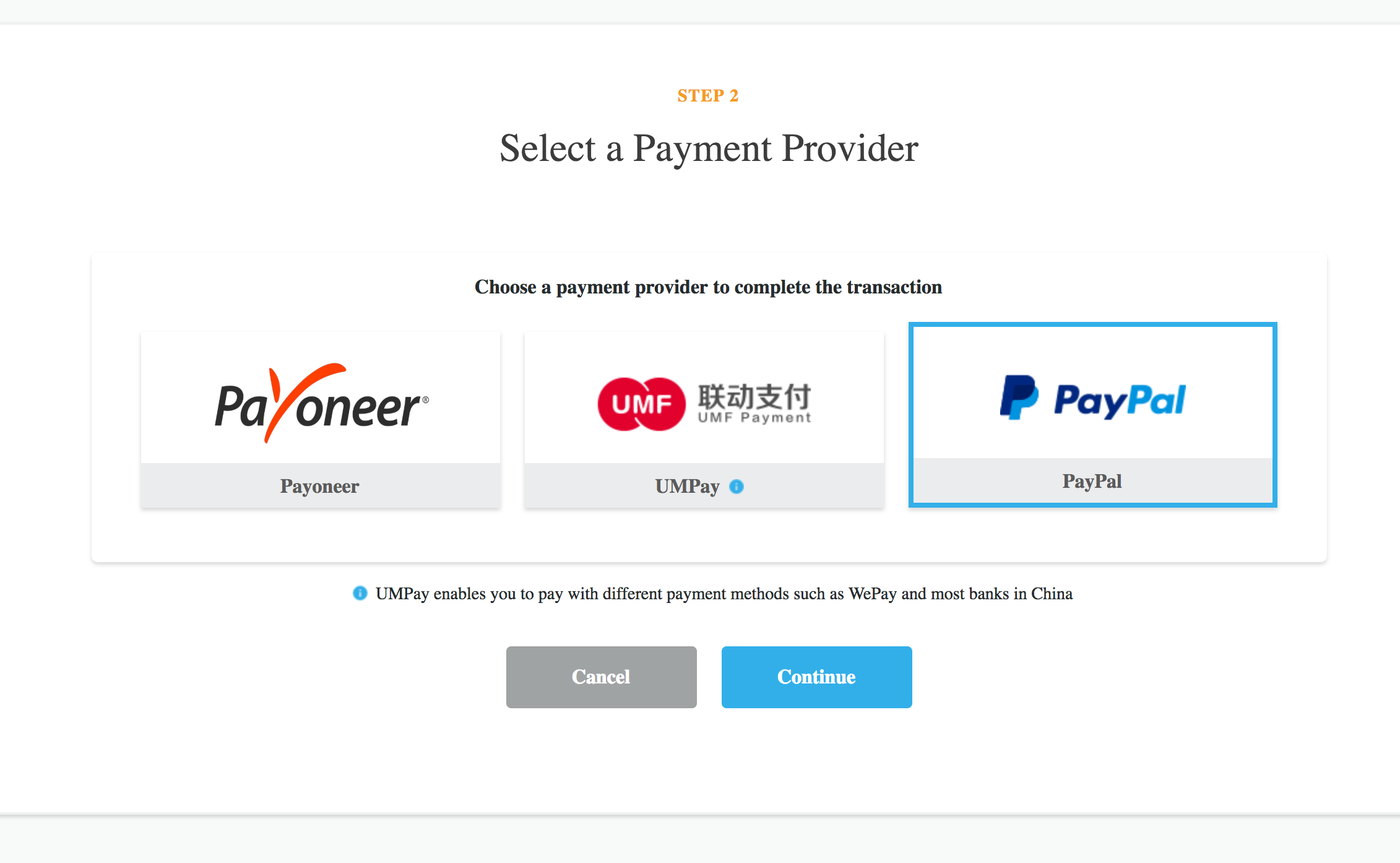 5. Confirm payment details and click "PayPal Buy Now" button.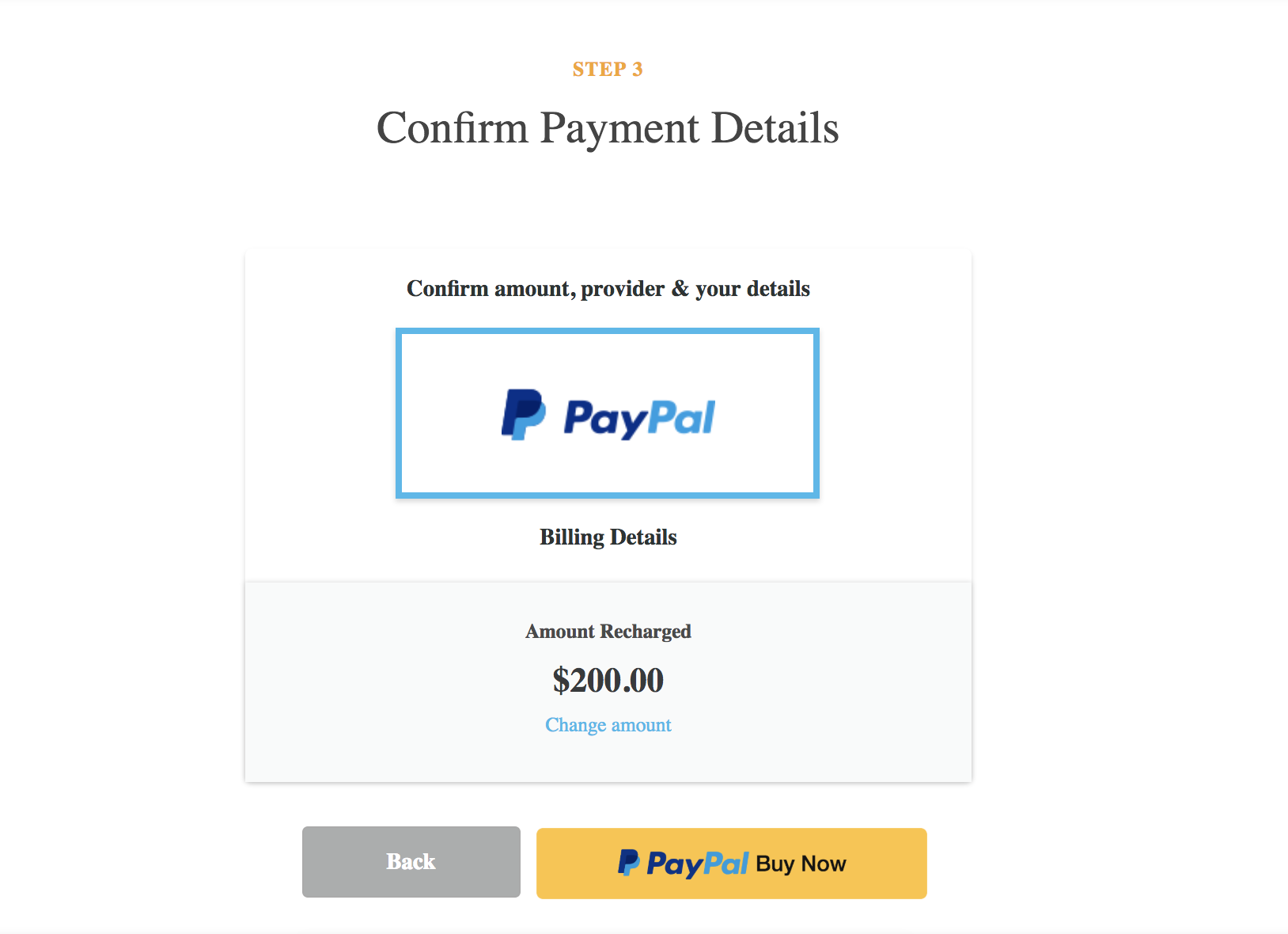 6. You will be navigated to the PayPal page as following. You can either:
- Login with PayPal if you have a PayPal account;
- Sign up for a PayPal account if you don't have one;
- Input your credit/debit card information to finish recharging your ProductBoost balance.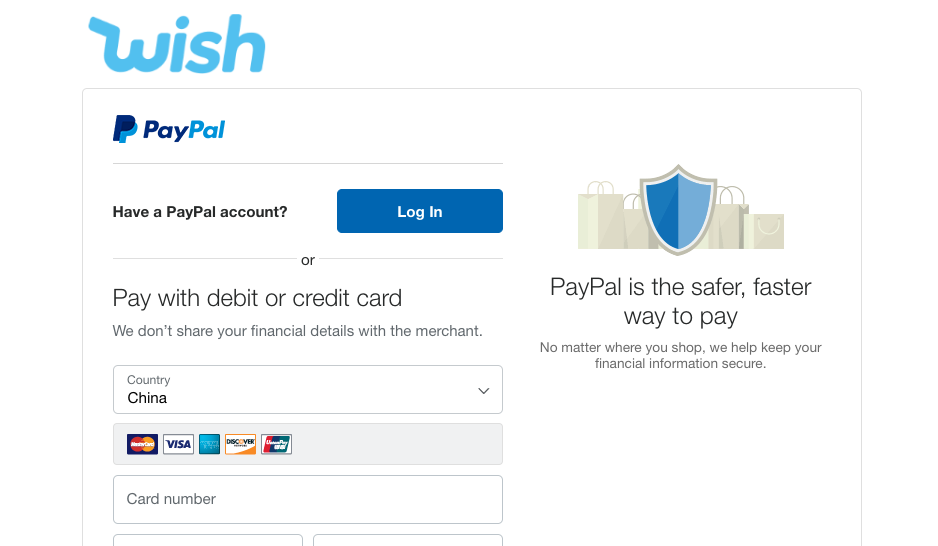 7. If the transaction is successful, the receipt page will be shown.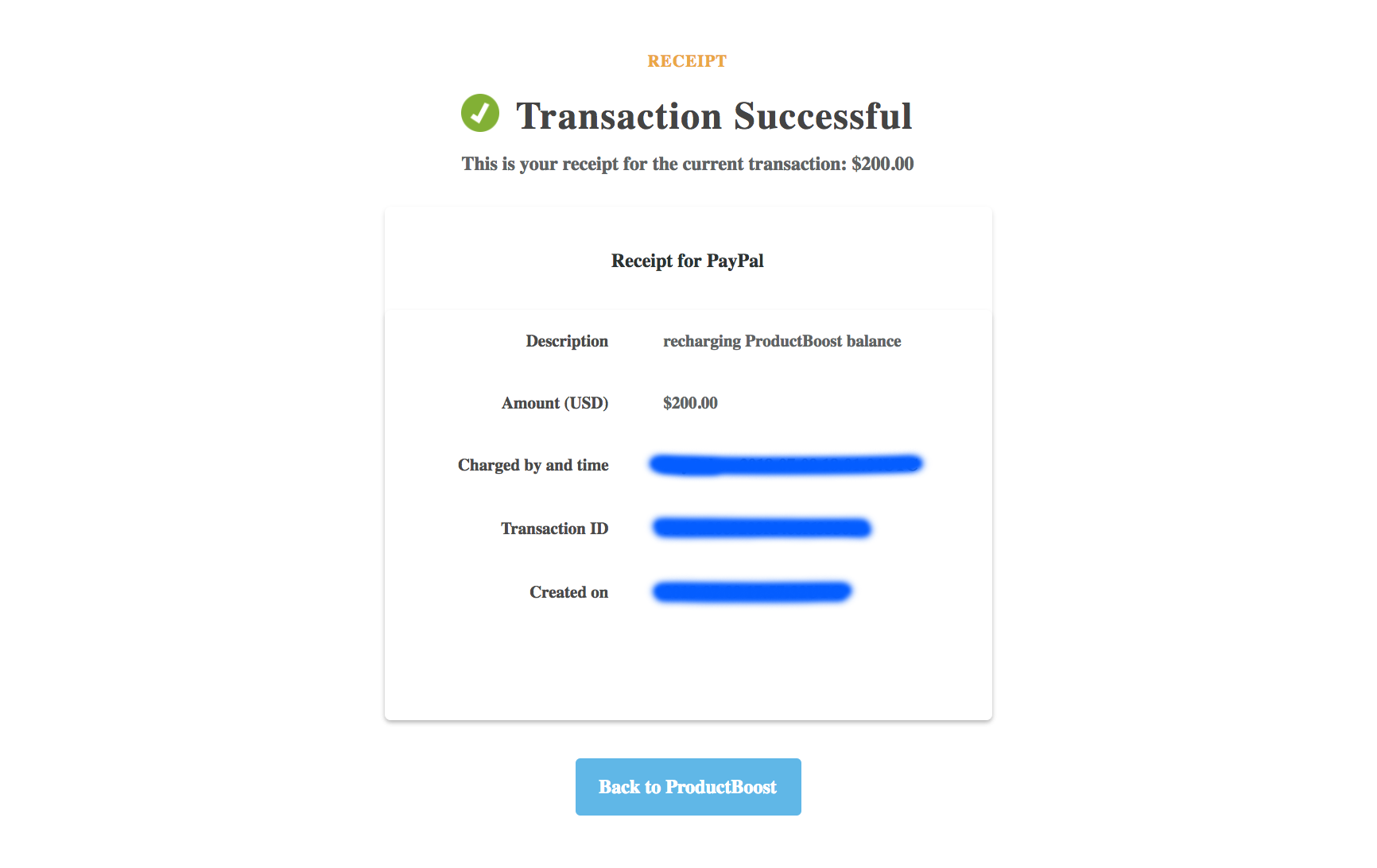 8. You may now use your ProductBoost balance for ProductBoost campaigns!
常见问题解答:
Do I need to have a PayPal account to recharge ProductBoost balance?
No, you don't need to have a PayPal account to recharge ProductBoost balance. You can also enter your debit card, bank account or credit card information at Step #6 above to finish recharging.  
充值后要多久才会更新余额?
Your ProductBoost Balance will be updated as soon as your PayPal transaction is successfully processed.
Whom should I contact if I face any transaction issues or have more questions?
If you encounter an issue, please email productboost@wish.com, or contact support using the steps below.
a) Go to Account > Charge History.
b) Click on the 'Contact Support' link for the particular transaction. Email, phone, and WeChat details will be displayed in the modal window.