Merchants can access the Wish App Store to easily explore Wish-approved public apps for various types of store operations.
On the Wish App Store page, merchants are able to browse and search for trusted apps that Wish has carefully reviewed and approved based on the Wish API Terms of Service policies and procedures: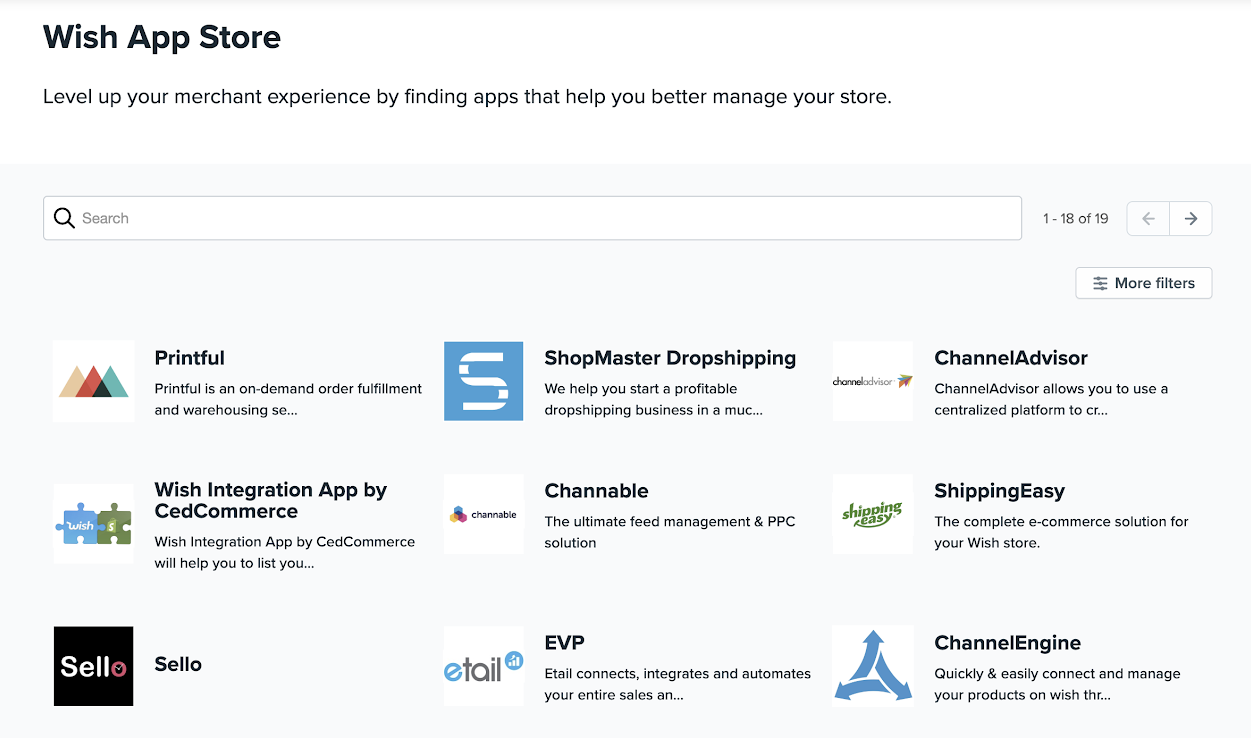 By clicking on an individual app, merchants are able to view the details of the app, including description, website, support email, and more. Merchants can also click "Visit website" on this page to visit the app's website and learn more, as shown below: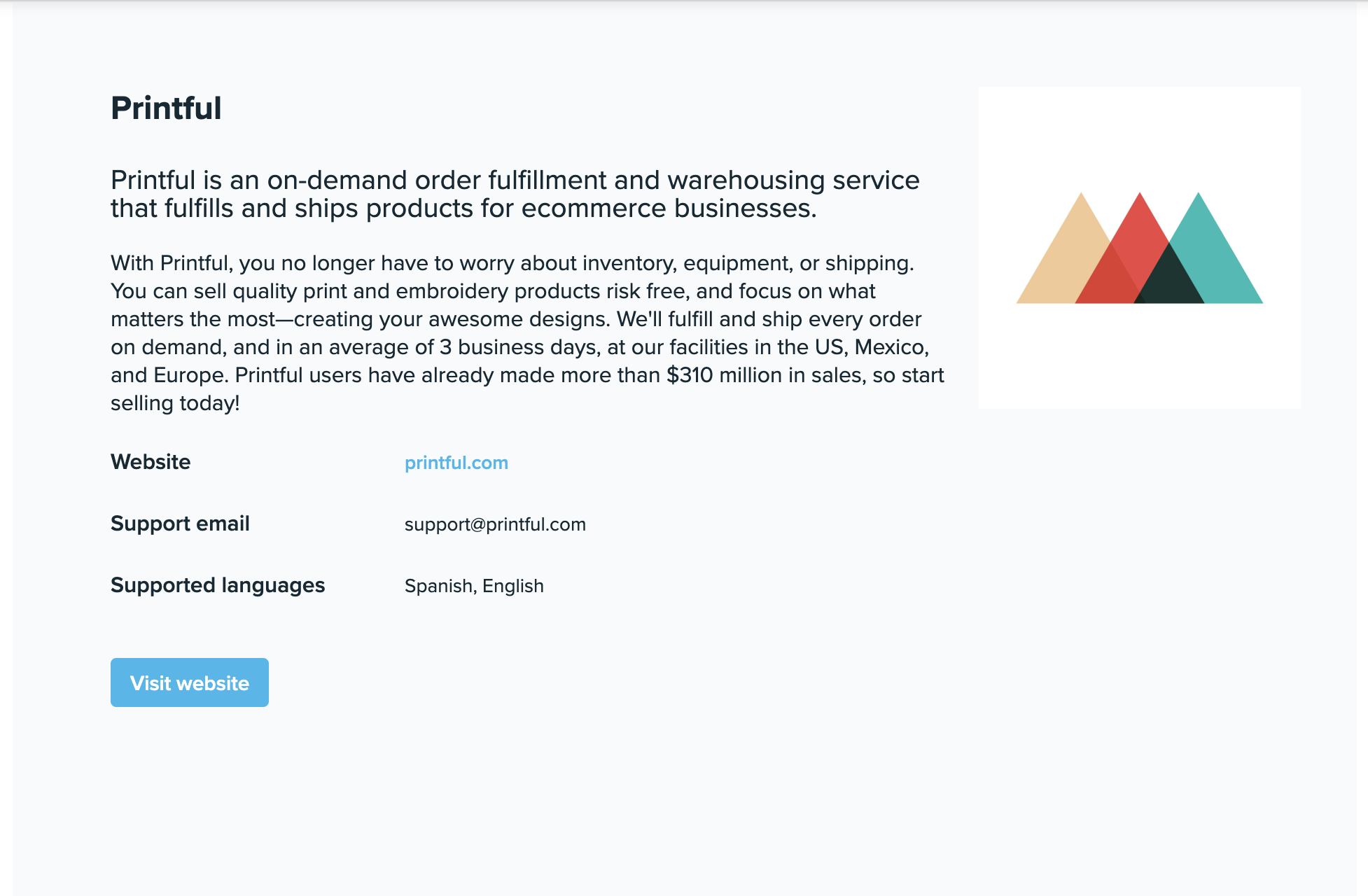 Wish regularly monitors the performance and policy compliance of the public apps featured on the Wish App Store, and will occasionally update the page to help merchants discover the most trusted apps for their stores.
After merchants authenticate a public app listed in the Wish App Store, they are able to view or remove this public app on the Settings > API page of their Merchant Dashboard: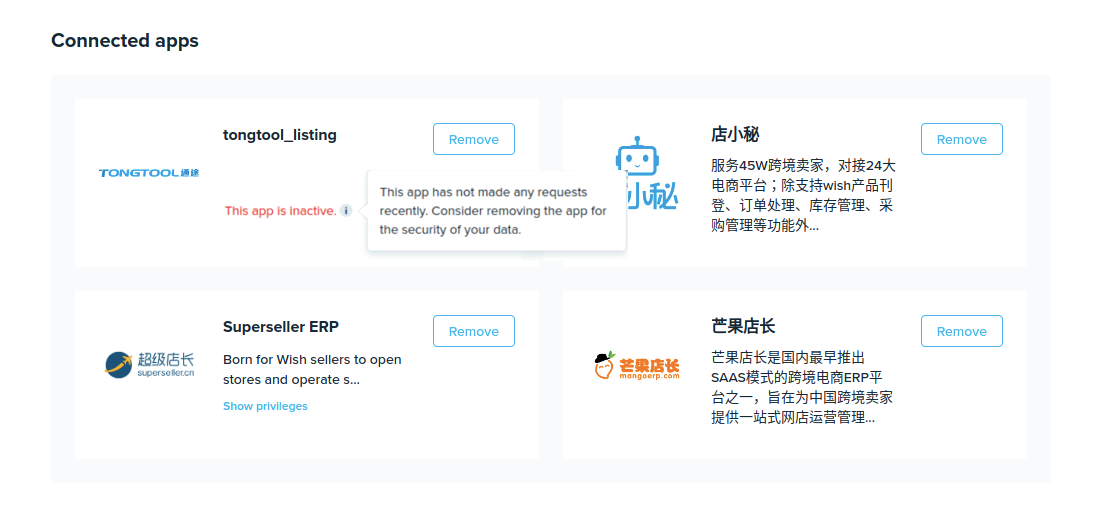 If merchants no longer intend to use a public app previously authenticated, simply click "Remove" next to the app, and once again in the popup modal that follows, to remove the app:

We encourage that merchants promptly remove inactive public apps that they are no longer using for the security of their Merchant Dashboard data, so that their data is not unnecessarily exposed to a third party. As shown above, this page also indicates to merchants which apps have been inactive.
If you have any questions about how to explore the Wish App Store, please reach out to your Account Manager.