You can now set different shipping prices for each product for different countries.
Update overall shipping settings
First, go to Shipping Setting page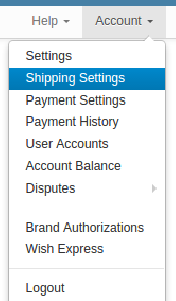 Now select Ship to Selected Countries. Add the list of countries you wish to ship to. Set default shipping prices for those countries.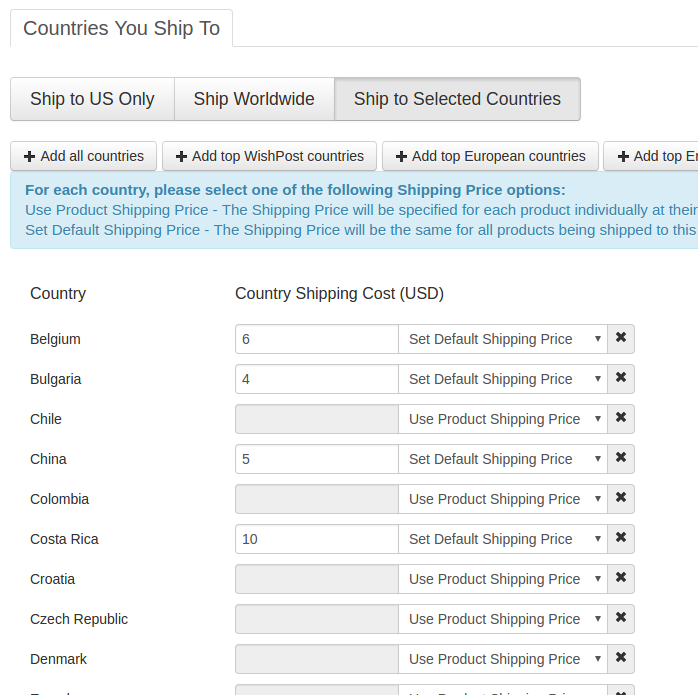 Save the settings, and allow up to 12 hours for the change to take effect.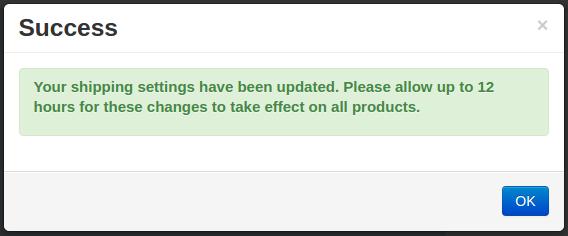 Update per product shipping prices manually
Now go to product page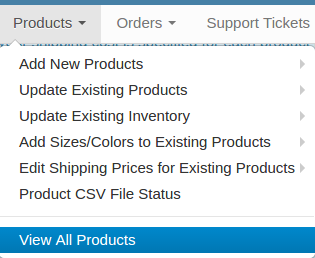 For any product you wish to edit shipping prices, click Actions and select Edit Shipping Prices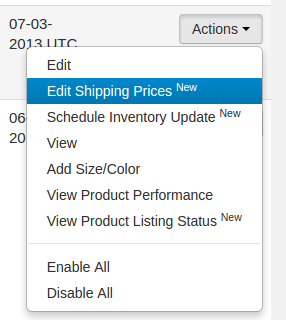 Then you can update the shipping prices. Save the changes when done.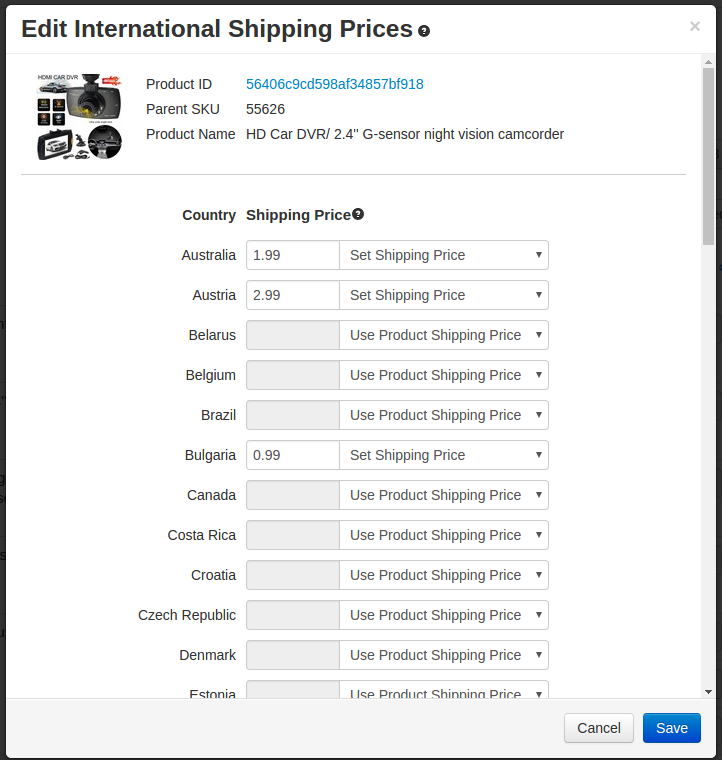 Note that if you select "Set Shipping Price", the shipping price will be the same for all variations for the specified country. If you select "Use Product Shipping Price", the system will use the per product variation shipping prices.
Update International Shipping prices per product via CSV
Learn more here.