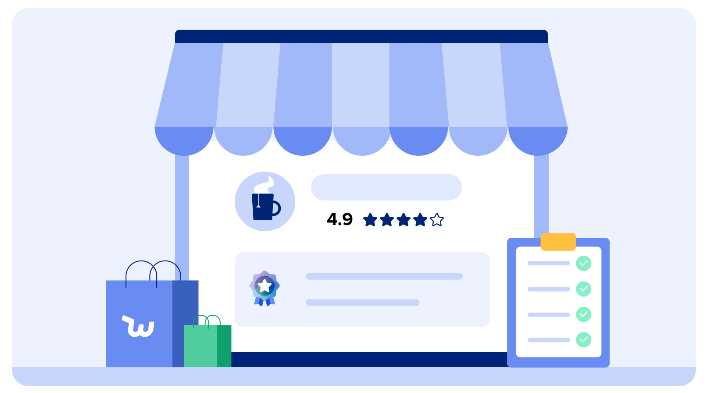 Your store display name isn't just a random combination of characters; it's the unique way your store presents its identity to Wish users. And choosing it is one of the most important decisions you'll make as a Wish merchant. Users will see your store display name on the product detail page under "Sold by" as well as when they click to "View Store."
Merchants should take the time to carefully consider and come up with a store display name that is as special and unique as they are. To help, we've put together some tips to help you choose the perfect store display name. 
Go With What You Know
Many merchants joining Wish already have an established retail presence elsewhere. If you have an existing store or merchant name that you are known by in other venues or on other platforms, it makes sense to continue using that name on Wish. Using an existing name will also help increase overall visibility and establish your reputation with customers across multiple platforms.
New Opportunities
If you don't have an existing store name that makes sense to carry over to Wish, that's fine too. In fact, this provides a unique opportunity to define yourself on our platform. When coming up with a new store display name, you should ask yourself three questions:
     1. Does the name clearly define what you do and what your products are?
Users should be able to read your store name and immediately grasp who you are and what products you offer. For example, Awesome New Guitars is a great name for a merchant that sells brand-new guitars, but less so for a merchant selling used xylophones.
     2. Will it catch buyers' attention?
We Sell The Best Baking Supplies Ever is very descriptive, but it's also too long and complicated. Try to keep your store display name short and snappy. Ideally, under four words. 
     3. Is it memorable?
Finally, you want users to remember who they bought from so they can come back to buy again, or even tell their friends. Don't choose a name that's too similar to other merchants. You can compare by searching for products that are similar to yours and checking out those merchants' names on the product detail pages. If you're stuck on how to make yours different, sometimes adding a simple pun or alliteration can take your store name to the next level. 
Prohibited Names
There are two different groups of restrictions you should keep in mind when choosing your store display name. The first has to deal with third-party IP rights. Wording to avoid in this category includes:
Celebrity names
Brand names
Trademarks
Movie or television names or characters
Singer or song names
Author or book names
The second set of restrictions deals with inappropriate content. Examples include:
False advertising (e.g., free shipping)
Misleading locations (e.g., China-based merchant claims to be a United States-based store)
Sexual names (e.g., "sexy")
Delivery time (e.g., fast delivery)
Restricted items (e.g., vape, bong, etc.)
Hate crime names (e.g., KKK or Nazi) 
Choosing a store display name can be challenging. The good news is that by using the tips and minding the restrictions mentioned above, you'll come up with the perfect name in no time.