Until the Coronavirus/COVID-19 pandemic subsides in a material way, Wish will be closely monitoring the pricing practices of merchants offering products that are relevant to the COVID-19 pandemic. In order to ensure fair pricing for customers, Wish enforces the following Merchant Policies:
Listings for the below product categories with prices that are significantly higher than reasonable market value/disproportionate to historical prices are prohibited by Wish. These listings will be subject to review and possible removal with related infractions for violations, per the above-listed policies.
What product categories related to the COVID-19 pandemic are covered by Wish's price gouging policy?
Product categories include, but are not limited to:
Personal protective equipment (i.e. medical/surgical face masks, medical/surgical gloves, gowns, medical face shields, and medical goggles)

Hand sanitizers

Chemical disinfectant for surfaces

Disinfecting wipes

Air purifiers

Wireless internet routers

Wi-Fi extenders

Webcams
Please note that additional product categories may be added to this list in the future.
Examples of excessively-priced products relevant to the COVID-19 pandemic:
One can of Lysol disinfectant cleaner listed for $96 USD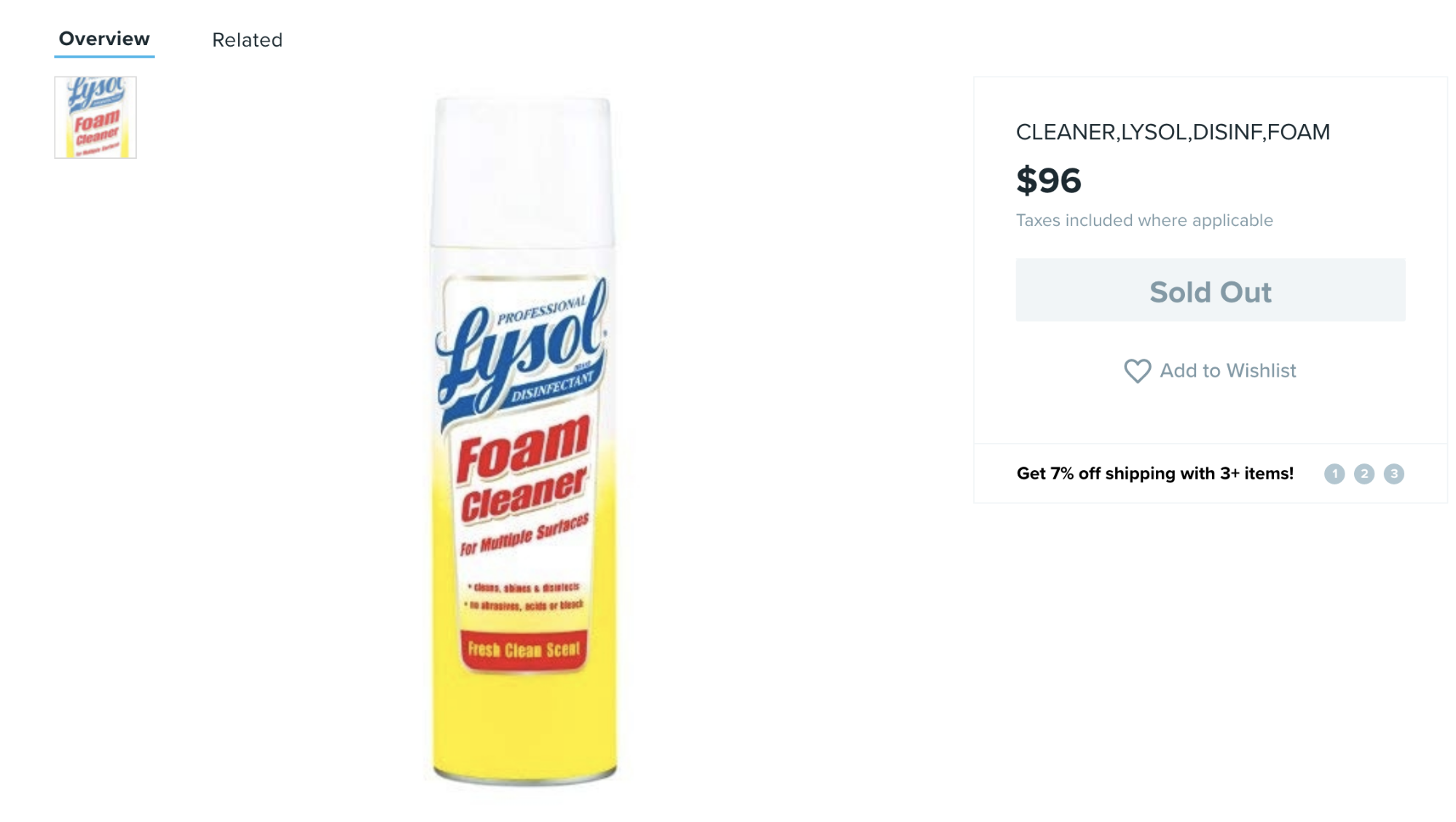 One small bottle of hand sanitizer listed for $40 USD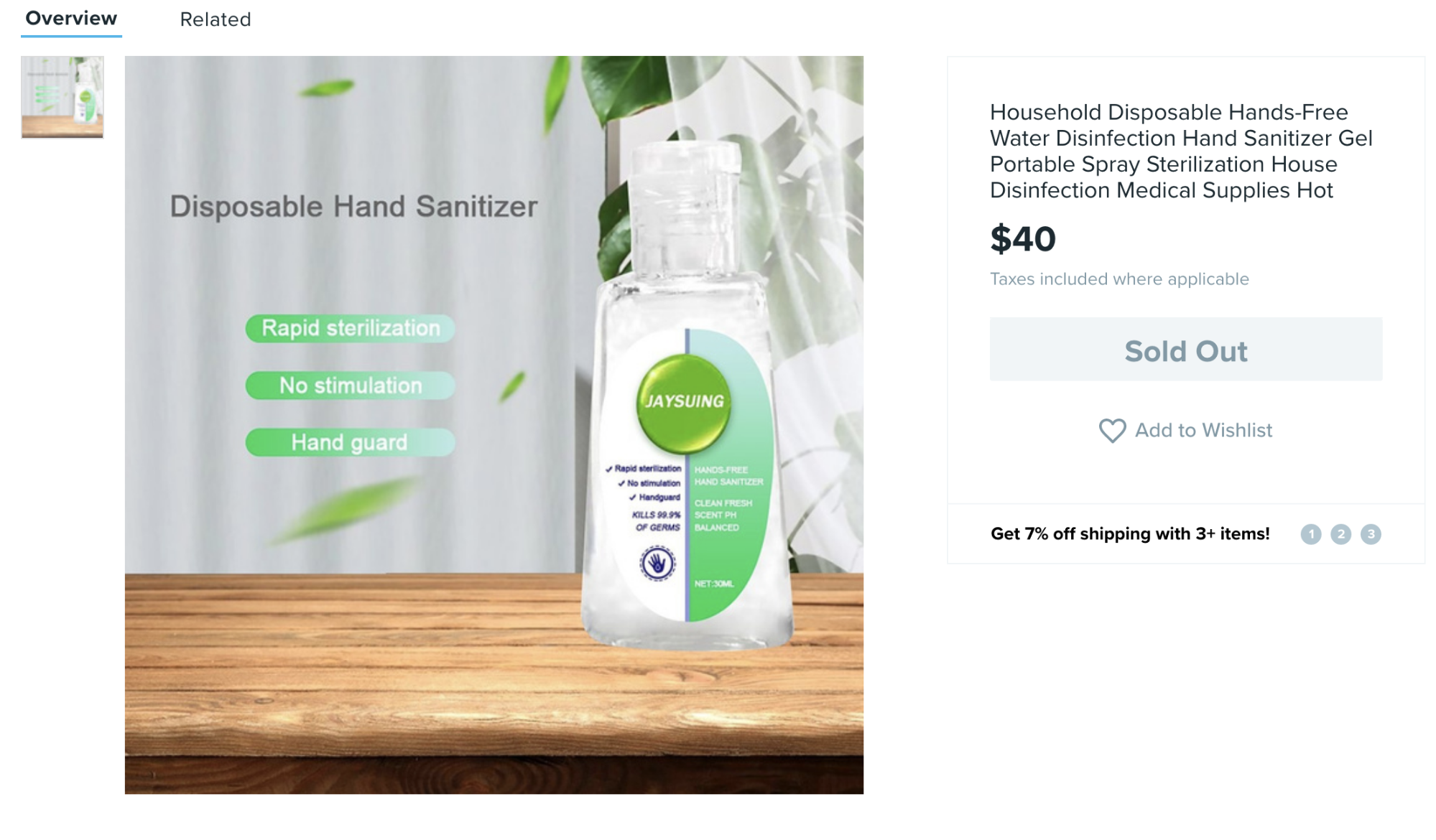 One digital thermometer listed for $16,561 USD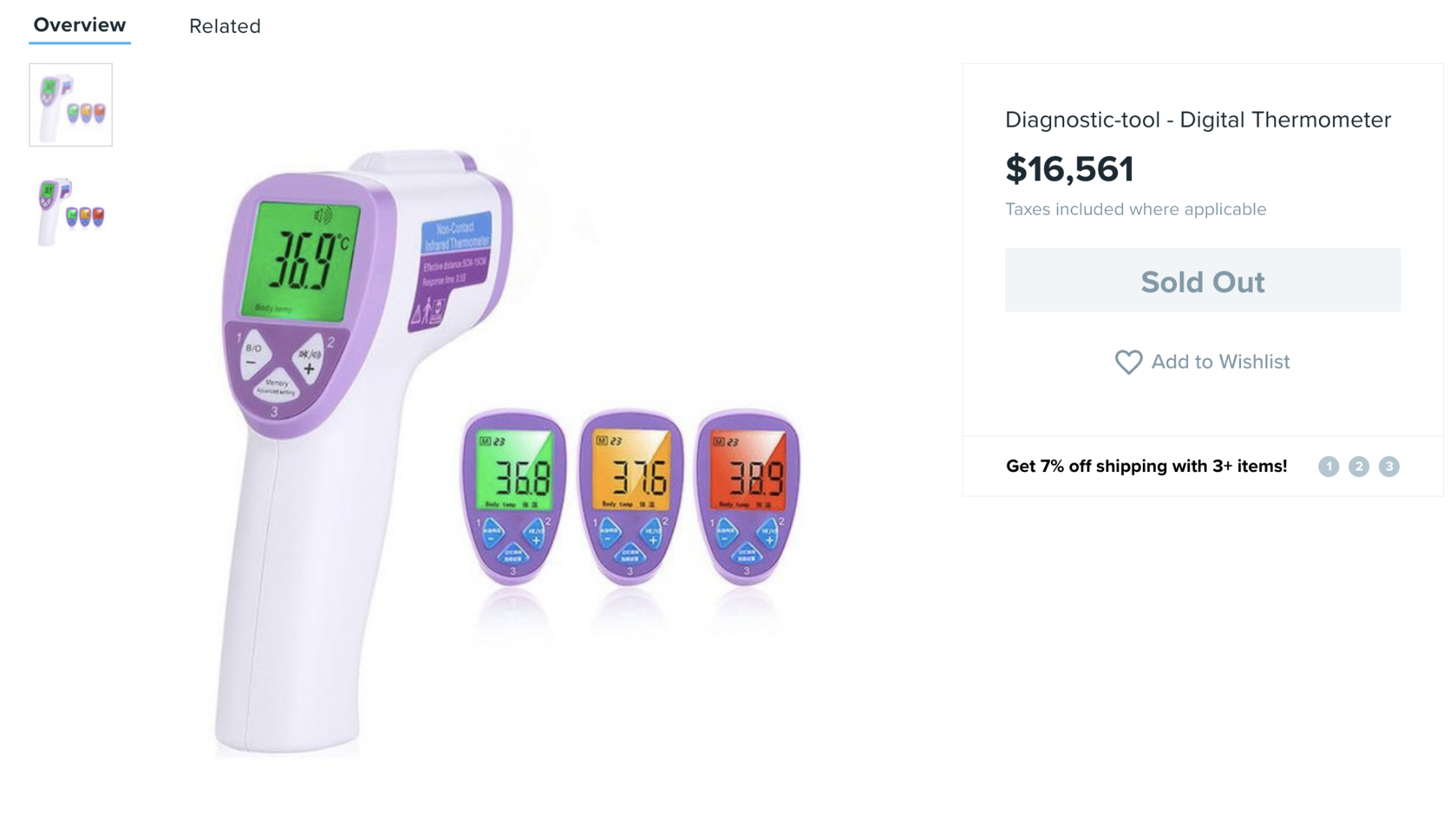 One box of 50 children's disposable face masks listed for $108 USD