IMPORTANT NOTE: Wish Merchant Policy, including (but not limited to) the Regional Restrictions Prohibited Product Policy, requires that merchants' listings and products for sale on the Wish marketplace must comply with all applicable laws. Items offered and sold to consumers in the United States (U.S.) must comply with federal, state, and local laws and regulations. This applies to motor vehicle parts, devices, and elements that may be regulated or prohibited by the U.S. Clean Air Act, U.S. Environmental Protection Agency (EPA) regulations, or the U.S. Federal Motor Vehicle Safety Standards.
Wish merchants may only sell vehicle or engine-related parts that comply with applicable legal and regulatory requirements, and that generally do not affect emissions characteristics. Wish prohibits the sale of products that may violate the Clean Air Act, including products intended to defeat, bypass or disable vehicle/engine emission control devices. Examples of these prohibited products are listed below.
1. How are Wish merchants impacted if their listing violates the Clean Air Act?
Listings on Wish found to be in violation of the Clean Air Act are subject to removal without prior notice by Wish, per the Regional Restriction Prohibited Product Policy. Merchants with violating listings may be subject to other consequences, including (but not limited to) decreased impressions, account suspension, or account termination. Merchants may also be liable for EPA, state, civil, and criminal penalties of up to $45,000 per sale.
2. Which products may violate the Clean Air Act and Wish Merchant Policy?
The following products may violate the Clean Air Act and Wish Merchant Policy (unless covered by a California Air Resources Board Executive Order):
On-board diagnostic system (OBD) modification tools
Diagnostic trouble code (DTC) defeat or deactivation tools that override underlying failure signals
Sensor emulators or simulators for oxygen, oxides of nitrogen (NOx), ammonia, particulate matter (PM), urea quality, and exhaust gas temperature
Diesel particulate filter (DPF) system delete or modification kits
Exhaust gas recirculation (EGR) system delete or modification kits
Diesel oxidation catalyst (DOC) delete or modification kits
Selective catalytic reduction (SCR) system delete or modification kits
NOx adsorber catalyst (NAC) system delete or modification kits
Engine calibrations and tuning software and hardware
Examples of prohibited listings: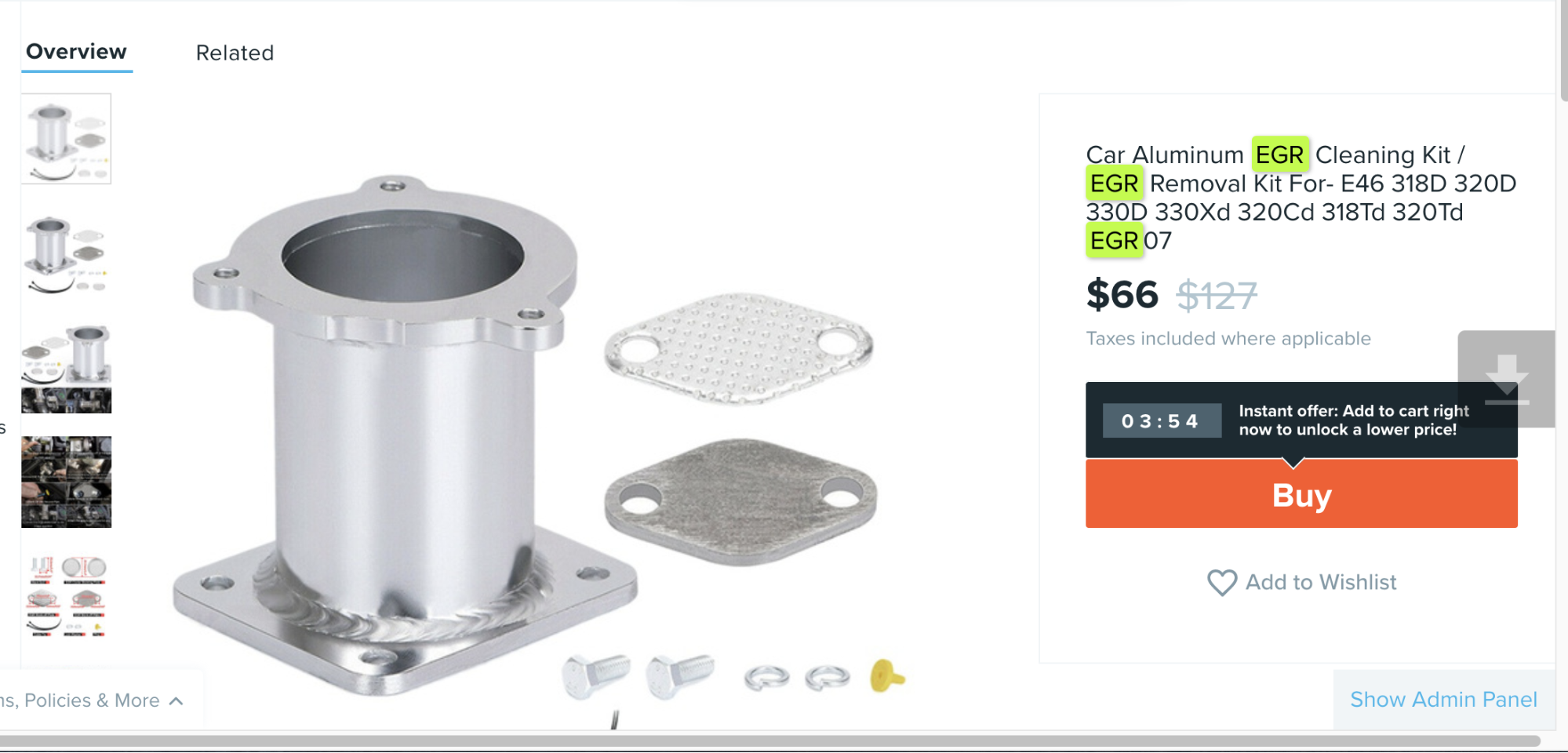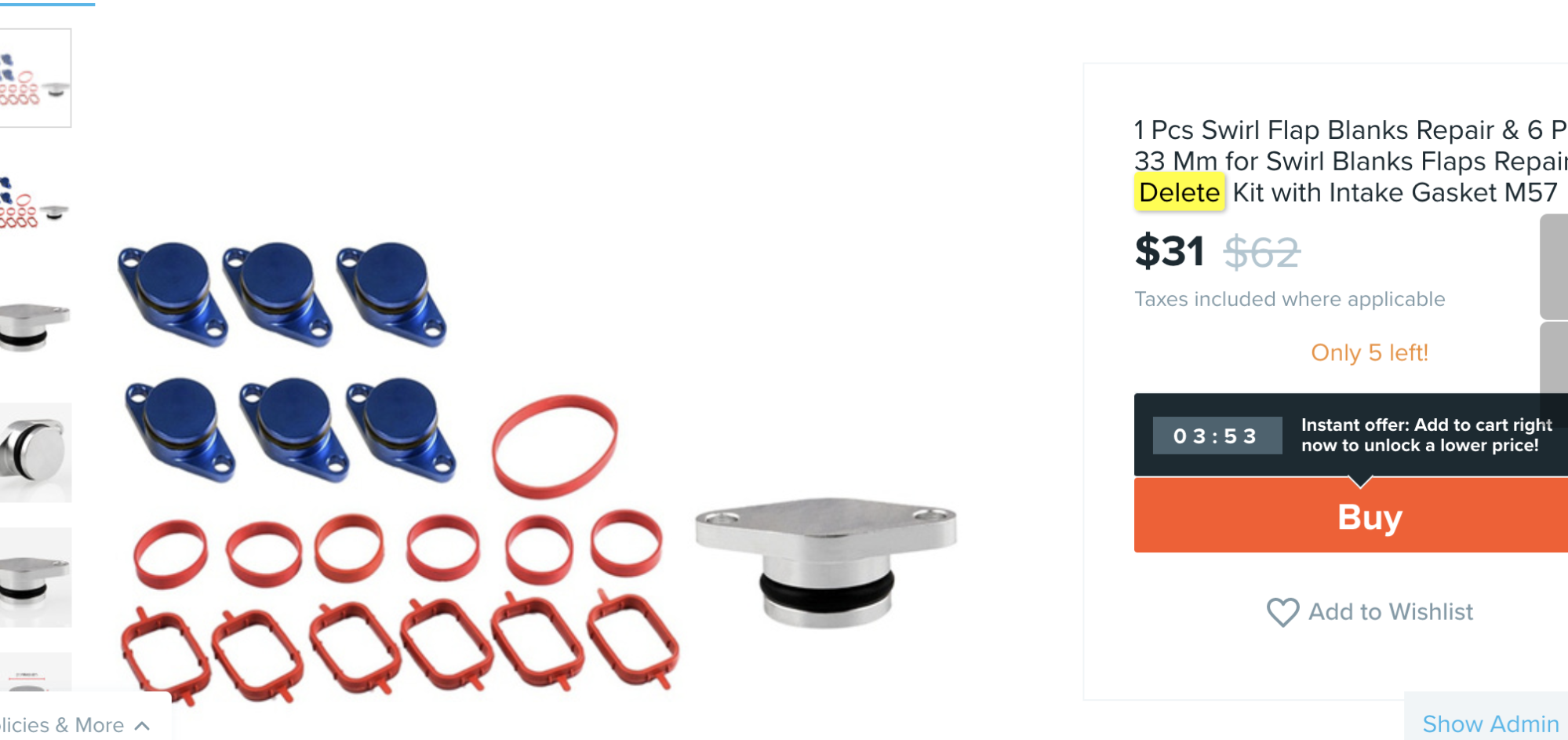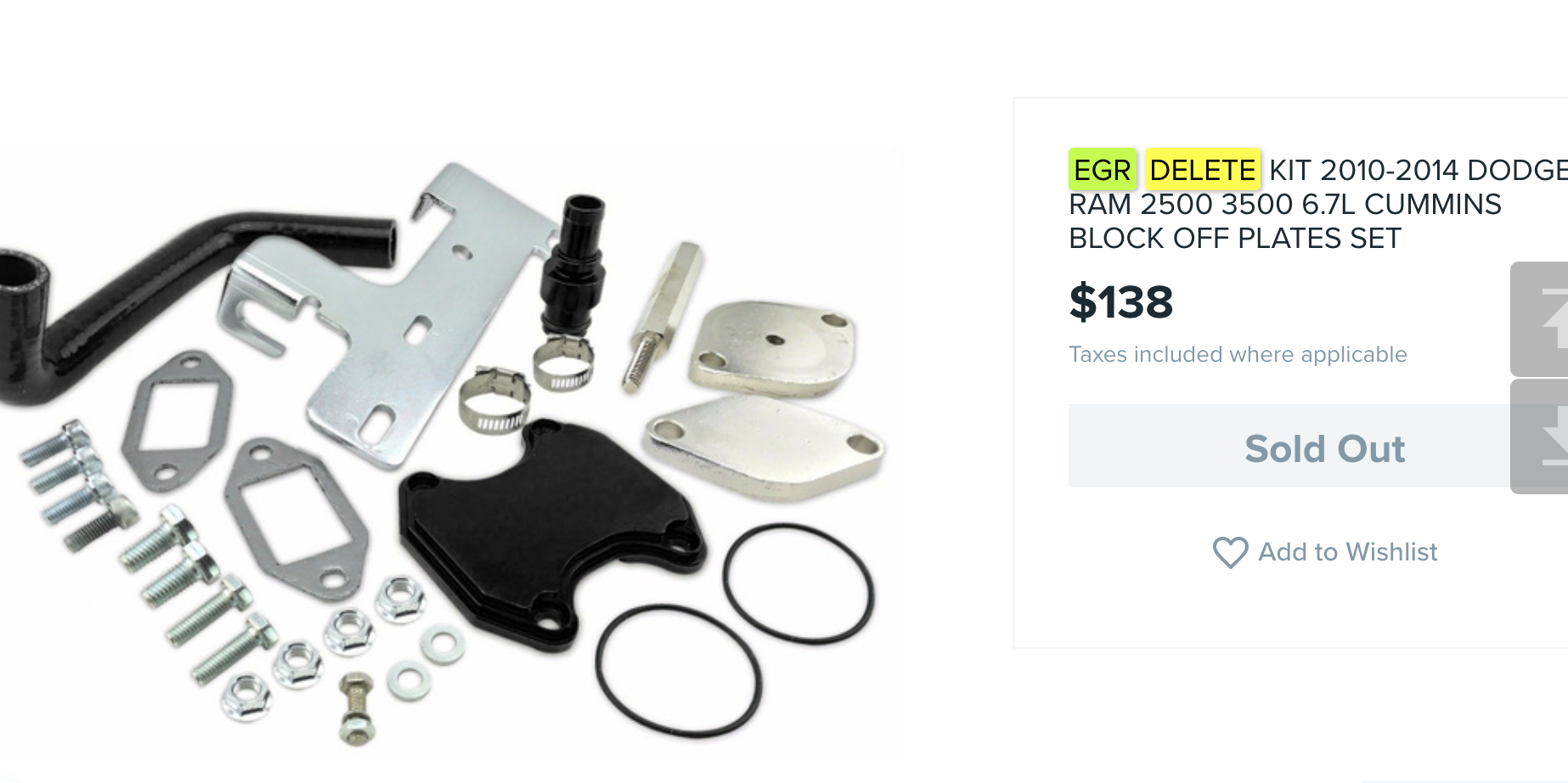 Additional Resources: