This article explains how to export order information from the Merchant Dashboard. You may want to export order information if you use an outside service (such as ShipStation) to fulfill your orders.

Locate Orders

If you are looking for orders to ship, start at the Orders > Unfulfilled Orders page on the Merchant Dashboard. If you are looking for shipped orders, go to the Orders > History page instead.

Choose and Export Orders
Simply click "Export table as CSV" to download all orders on the current table. You may also control how many rows of orders appear in your CSV file. Simply choose a number from the dropdown menu as shown here:

Note that you can also sort the orders by Date (i.e., order release datE). Simply click "Date" to start sorting on this page.
In addition, you may also Filter for Wish Express orders only and export them into a CSV file. Simply click "Filter" and click "Wish Express" to proceed: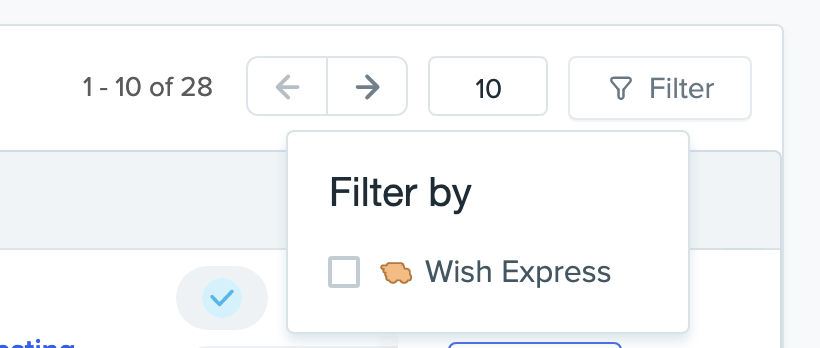 In addition, if you intend to download all orders into a CSV file by clicking "Download all orders as CSV" at the top of the page:

This process may take some time to complete, and you will receive an email with a link to download the file in 24 hours.

Please note that if you see unexpected or unrecognizable symbols when opening up a CSV file exported from Wish, change the encoding type to Unicode (UTF-8) when importing the file into your spreadsheet application to correct this error.