You can set enable or disable destination countries/regions per product either manually on Merchant Dashboard or via CSV upload.
Manually enable/disable destinations per product
Navigate to Products > View All Products page on Merchant Dashboard. Locate the specific product and the corresponding "Country Shipping Prices" column, and click "View" or "Enable" to proceed:


On the Edit International Shipping Options page that follows, toggle on or off in the "Enable destination" column for specif destinations: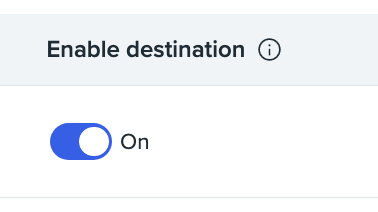 Click "Save Changes" on top when finished.
Enable/disable destinations per product via CSV
Navigate to Products > Add/Edit Products with CSV page on Merchant Dashboard. Prepare a correctly formatted CSV file with one column for SKUs and the other for corresponding destination countries/regions. (You may also download a CSV template directly from this page.)
For destinations to disable, input "disabled" for a corresponding SKU. For destinations to enable, simply input the shipping prices per enabled destination for a corresponding SKU.
Next, upload the CSV file and map column names to Wish attributes. Click "Submit" to complete.
To learn more about adding and editing products via CSV in general, please visit this article.