You can remove product listings from your store and the Wish marketplace permanently. Unlike disabling a product, removing a listing will permanently remove the product and all its variations, and you will not be able to undo the action. The removed listings will no longer appear on the Wish marketplace, and you will no longer be able to edit any removed products. You are able to remove product listings on the Merchant Dashboard or via API.
Note that you may choose to disable or remove products given different situations. You may want to disable products if they are out of stock, on backorder, no longer available, or if you'll be on vacation or otherwise unable to fulfill orders at the moment. Whereas you may remove products permanently from Wish to comply with Intellectual Property-related policies, regulations, or court orders. Please note, products that are disabled or removed are not exempt from infractions outlined in Wish Merchant Policies.
This guide walks you through the steps to take to remove a product listing.
Remove a product manually on Merchant Dashboard
1. Navigate to the Merchant Dashboard > View All Products page, and locate the product listing you'd like to remove. Click on the corresponding "Actions" drop-down menu, and select the "Disable and Permanently Remove Product" option.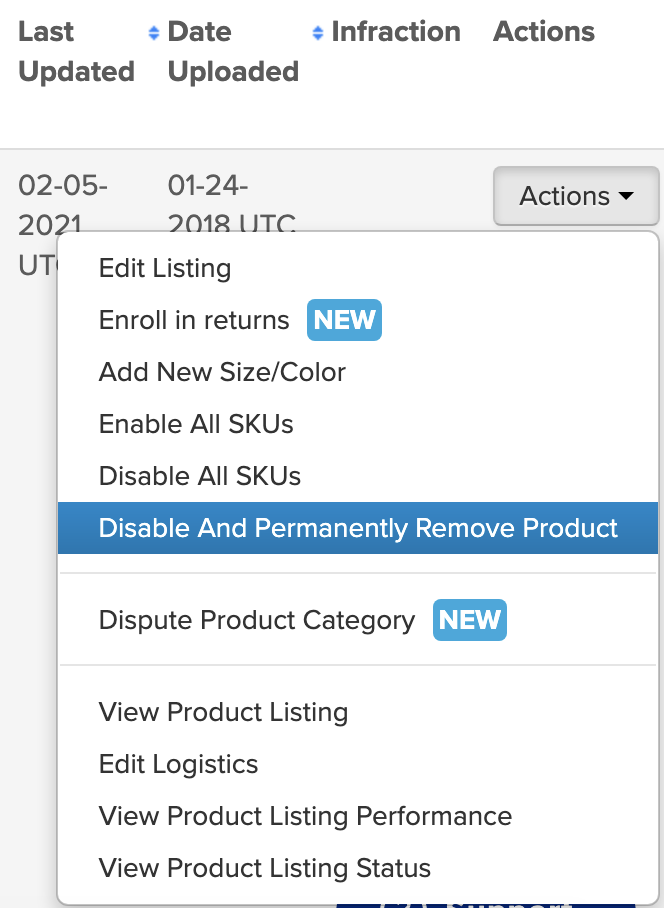 2. Once you click on the "Disable and Permanently Remove Product" option, a popup modal will ask for your confirmation to remove the product and its variations. The product ID is shown here for your information (you may copy & paste this product ID):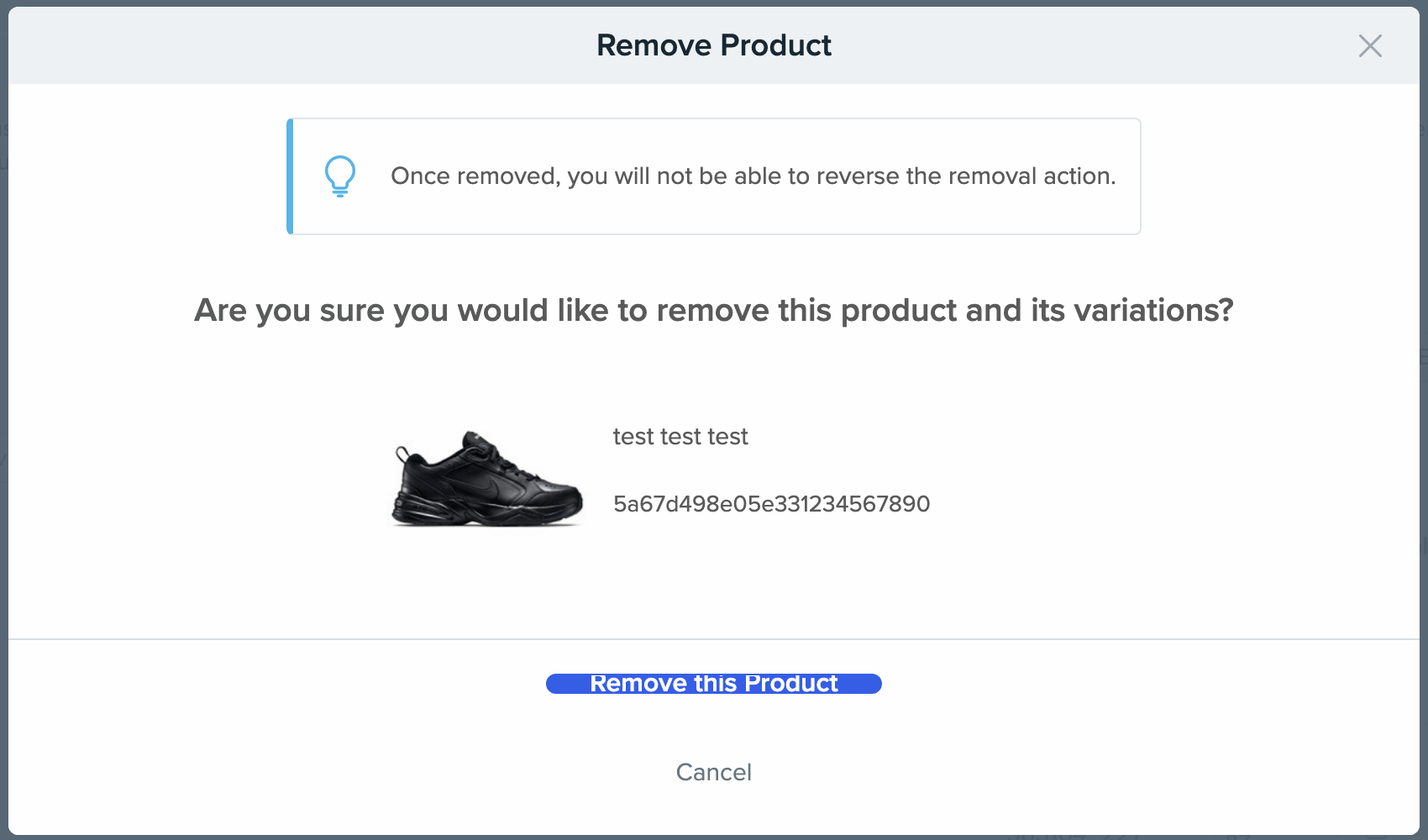 If confirmed, click "Remove this Product" to proceed.
3. You're then redirected back to your Merchant Dashboard > View All Products page. If you search for the product ID of the listing you just removed, the listing will remain visible to you but greyed out, which means that you're no longer able to take any actions towards the listing or make edits to it. A red "Removed" flag will appear under the product's main image:

Note that after you remove a product listing, the SKU for the removed listing will be updated allowing you to reuse the same SKU for a new product listing if needed. As you search for this SKU in Merchant Dashboard, both the removed product listing and the new listing will appear.
Remove a product via API
Follow the instruction for API Products > Delete a product to permanently remove a product from your Wish store.
Note that after removing a product, its parent SKU and product SKU will be modified. To access the product after removal, please use product_id.
Once you've successfully removed a product listing, you cannot undo the removal or edit the listing. If you have any questions, please reach out to your account manager.