To help merchants better market and sell their authentic branded products, Wish requires merchants who sell authentic branded items on Wish to tag each such listing with a brand name from a directory of known brands (the Brand Directory), accessible via Products > Branded Products > Brand Directory on the Merchant Dashboard: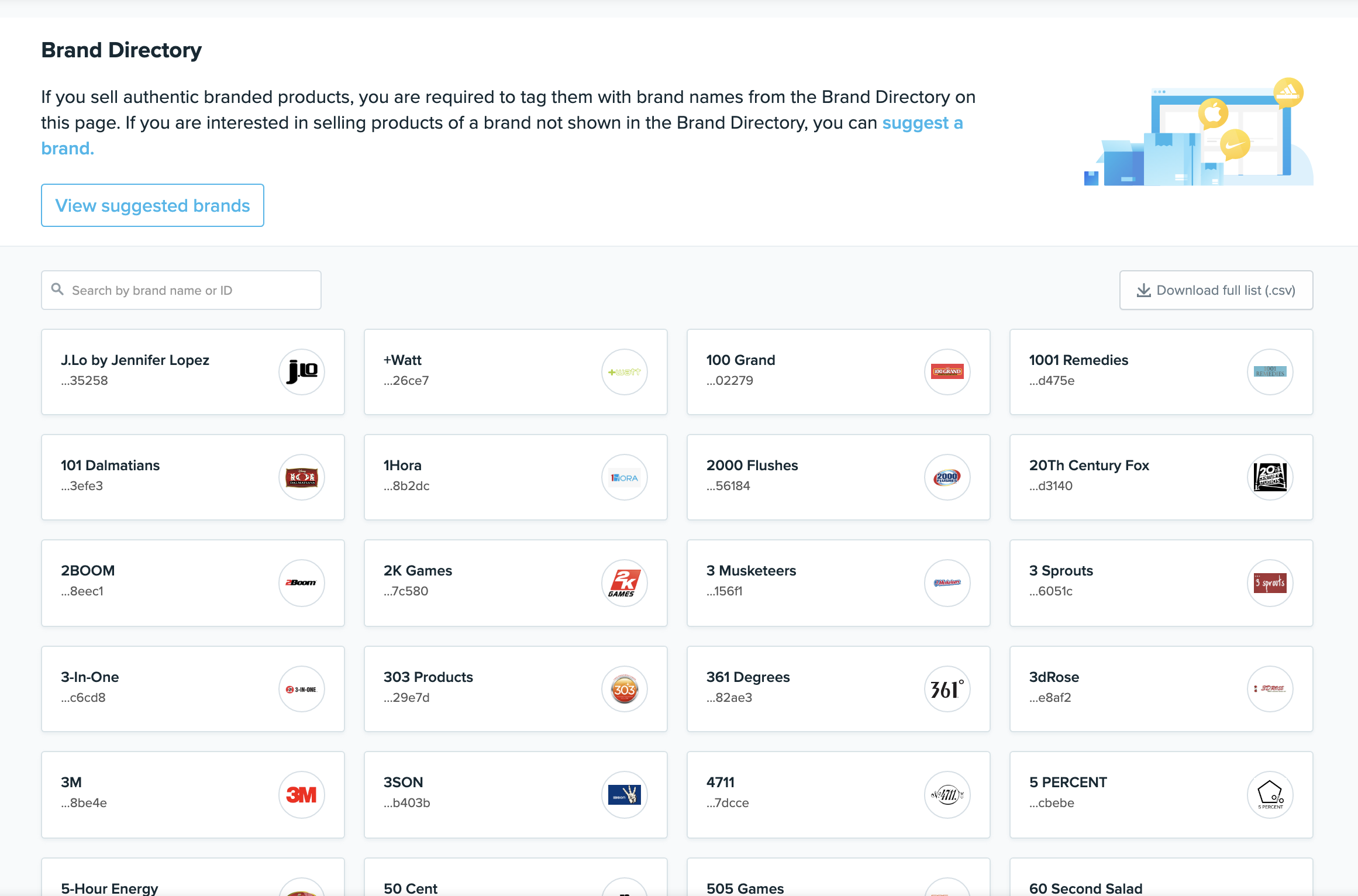 With the new tag associated with each authentic branded item, Wish merchants can better facilitate the marketing of their branded products, leading to more potential impressions and sales. In addition, such tagging system helps Wish better enforce its Merchant Policies related to counterfeit products, fostering a healthier marketplace for all merchants and customers around the globe.
This article walks merchants through how to tag their authentic branded items on Wish.
Manual
Merchants are able to manually tag each existing or new product that is an authentic branded item.
When tagging existing products, first navigate to the View All Products page on Merchant Dashboard. Select the product in question, and select "Edit Listing" under the "Actions" dropdown menu.
Merchants will be able to tag the product with a brand name in the "Brand or Brand ID" field in the "Categorization" section on the page that follows: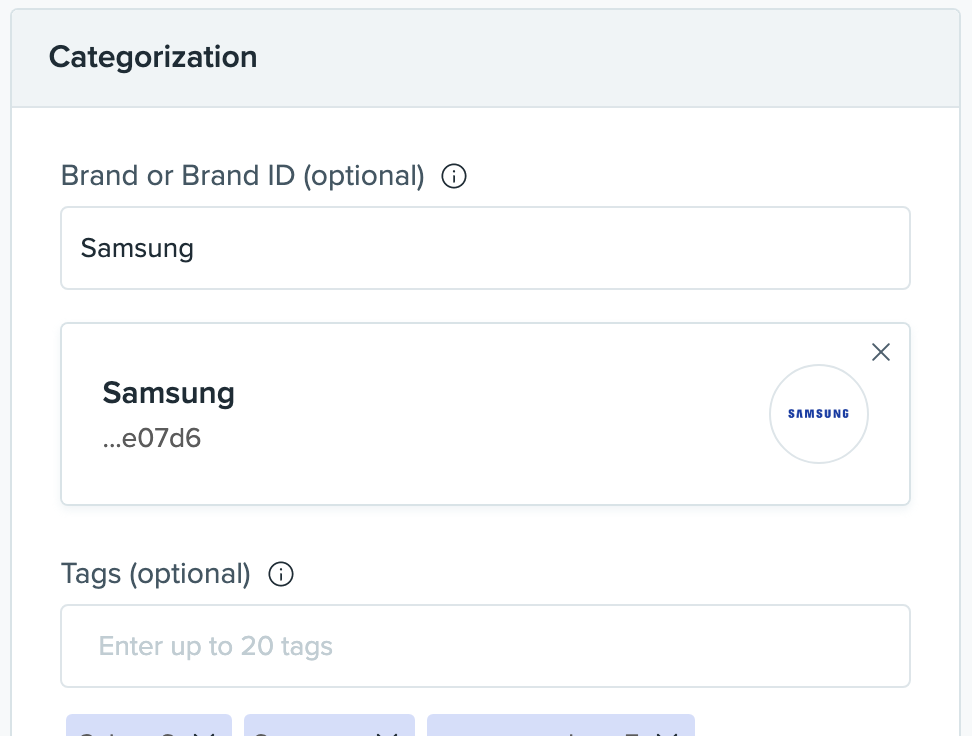 If adding a new product, simply navigate to Add New Product page, and take similar action in the "Categorization" section of the page: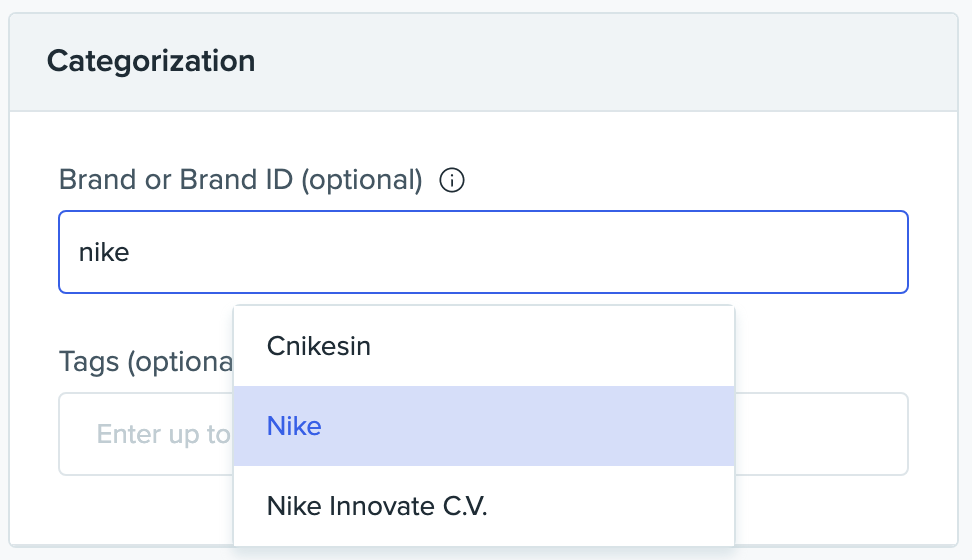 CSV File
When editing or adding products via CSV, merchants will be able to provide the "Product Brand" by inputting a brand's Product Brand ID in the "Requested Product Brand ID" column in the CSV file.
The Product Brand ID can be copied directly on the Brand Directory page (as shown below), and pasted in the CSV file here: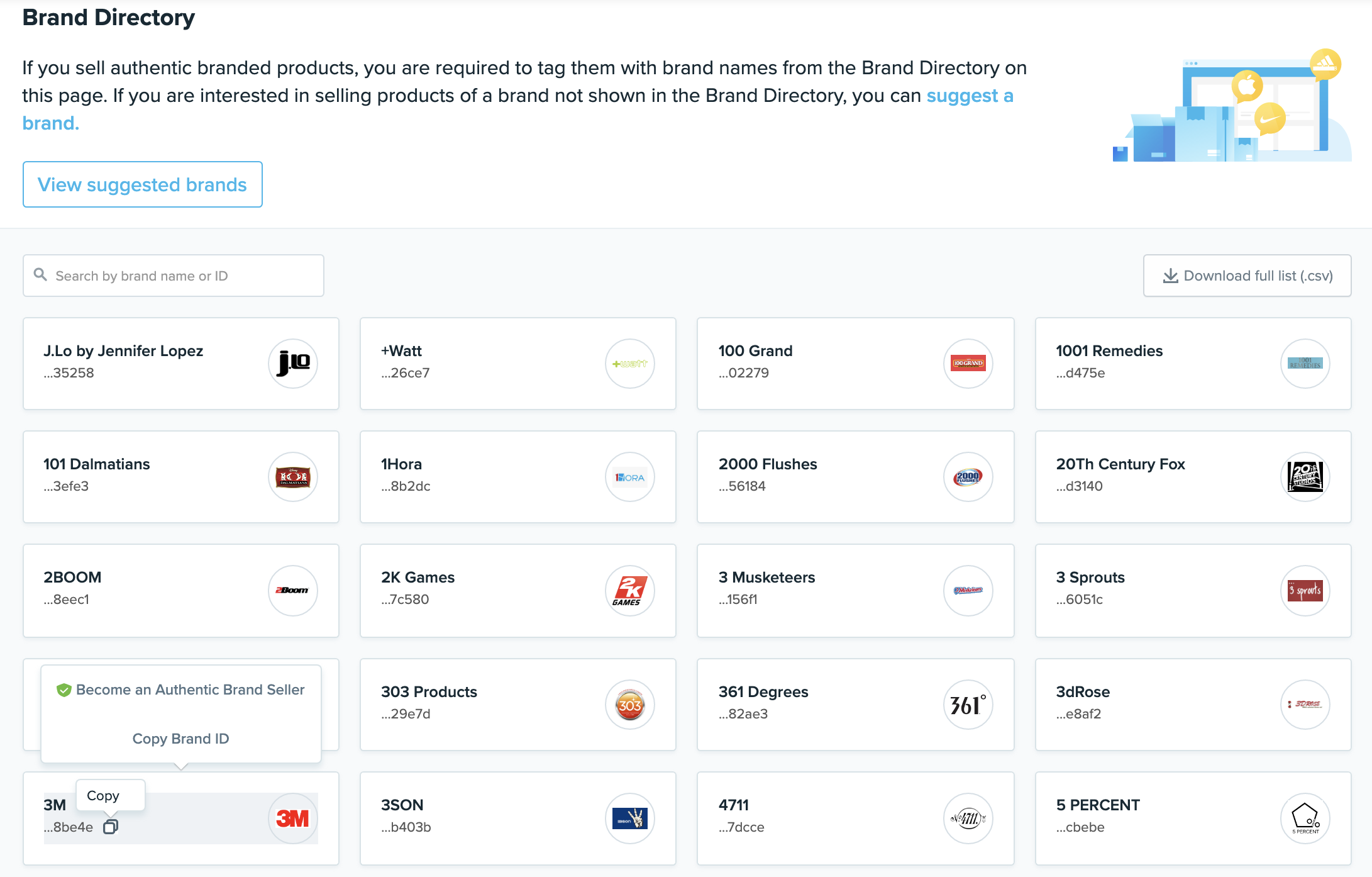 API
Merchants may tag their authentic branded items via API, specifically, they can:
The parameter "name" under Create a Product and Update a Product is the Product Brand Name corresponding to the Product Brand ID provided via "brand_id."
The parameter "statuses" under Listed products is the review status of the tagging action: Pending_Review (currently under review), Rejected (tagging not successful), and Approved (tagging approved and successful). Note that after a merchant tags branded products, it is reviewed by Wish, and the associated brand tag added by merchants will either be approved or rejected, which typically takes 1-3 business days.
If the tagging is approved by Wish, your products will be eligible to be shown in the "Brands" tab on the Wish app or wish.com with improved visibility among Wish customers looking to purchase authentic branded items: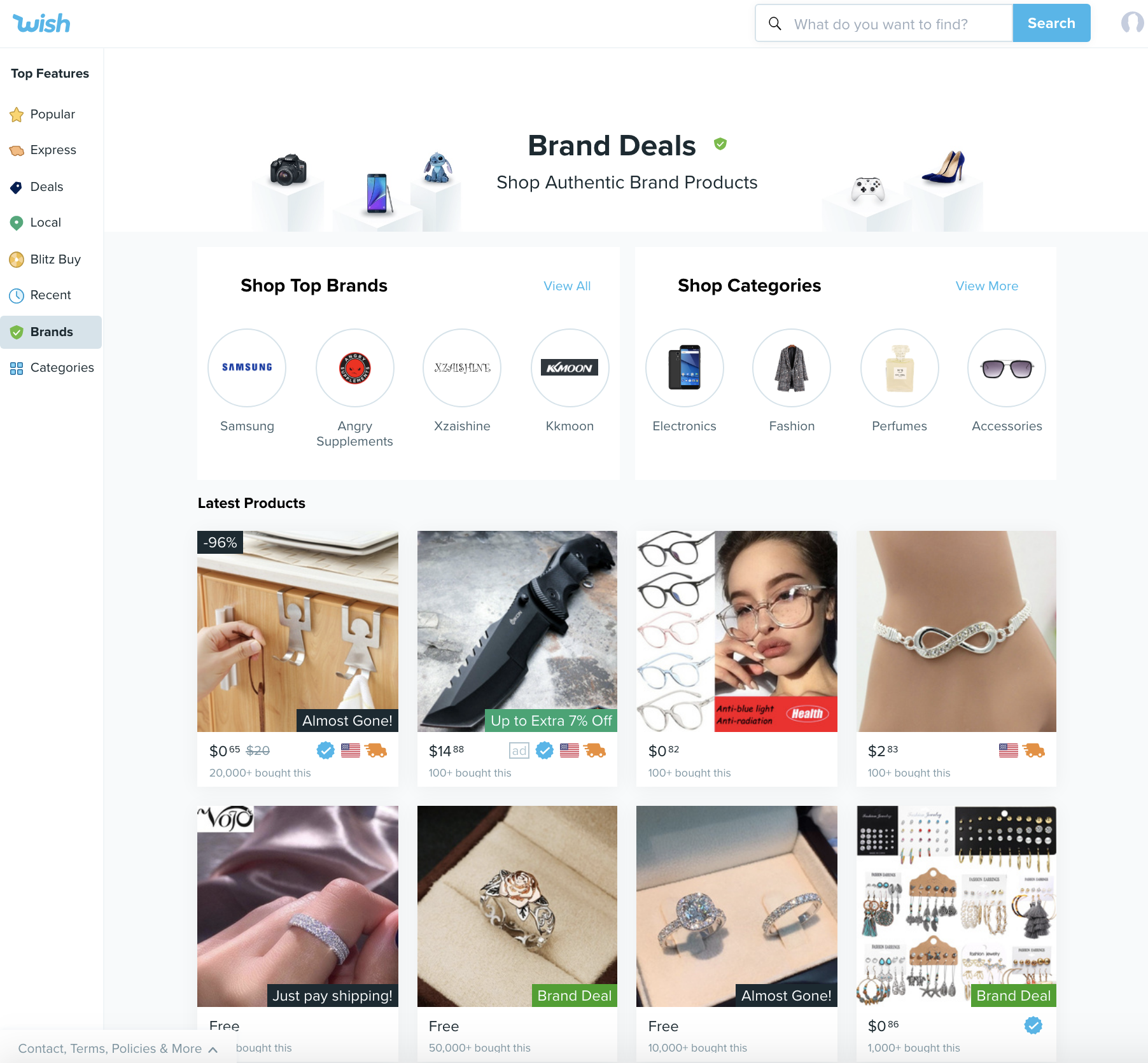 In addition, select merchants who use ProductBoost may create campaigns for authentic branded products to gain additional exposure via BrandBoost.
Specifically, when these select merchants create ProductBoost campaigns for their authentic branded products that have been properly tagged and approved by Wish, these products will be automatically included in BrandBoost, an initiative within ProductBoost that specifically optimizes impressions for authentic branded products. BrandBoost aims at allocating impressions in order to surface your authentic branded products to the users most likely to engage with and/or buy them.
Merchants may learn more about creating ProductBoost campaigns by visiting this FAQ article.
Please note that BrandBoost is currently only available to select merchants. We will notify merchants when it is more widely accessible to more or all merchants in the future.
Frequently Asked Questions
1. What happens if I forget to tag a product with the correct brand name?
If merchants forget to tag an authentic branded item, the corresponding product may not be featured in the "Brands" or "Outlet" tab on the Wish app or wish.com; as a result, the product may not receive the increased exposure and potential boost in impressions and/or sales.
In addition, the listing may be removed if it is suspected to be a counterfeit product.
It is therefore crucial and required to promptly tag all authentic branded items with the correct brand names from the Brand Directory. Once again, correctly and promptly tagging each branded product can help merchants better facilitate the marketing of their branded items, leading to more potential impressions and sales on Wish.
2. Can I tag a product with a related brand? For example, can I tag an iPhone case with the brand name "Apple"?
No. Merchants should not tag a product with a related brand name. The brand tag needs to be the exact brand of the actual product. In the case of the iPhone case, unless the product itself is manufactured by Apple, merchants should NOT tag the product with "Apple" as the brand name.
3. Any changes to the existing Brand Authorizations process?
No. The existing process of adding Brand Authorizations remains unchanged and optional. However, brand tagging for authentic branded items is required.
4. Can I suggest a new brand name to be added to the Brand Directory?
You can learn how to suggest new brands to be added to the Brand Directory in this FAQ here.