Great and various product images are a vital part of a positive shopping experience on Wish. Images tell a visual story about the product, draw customers in, and help them make purchasing decisions. We recommend that merchants upload images for all product variations to provide an optimal customer shopping experience on Wish. Similar to adding products, merchants can add product images manually, via CSV feed file, or via API.
Add Images Manually
Navigate to Merchant Dashboard Products > Add New Product page where merchants can upload multiple images in the Product images section while adding a new product:

A Main Image and any Extra Image(s) will be uploaded, and merchants can manually swap the images to set which one is the Main Image, and which one(s) is/are the Extra Image(s):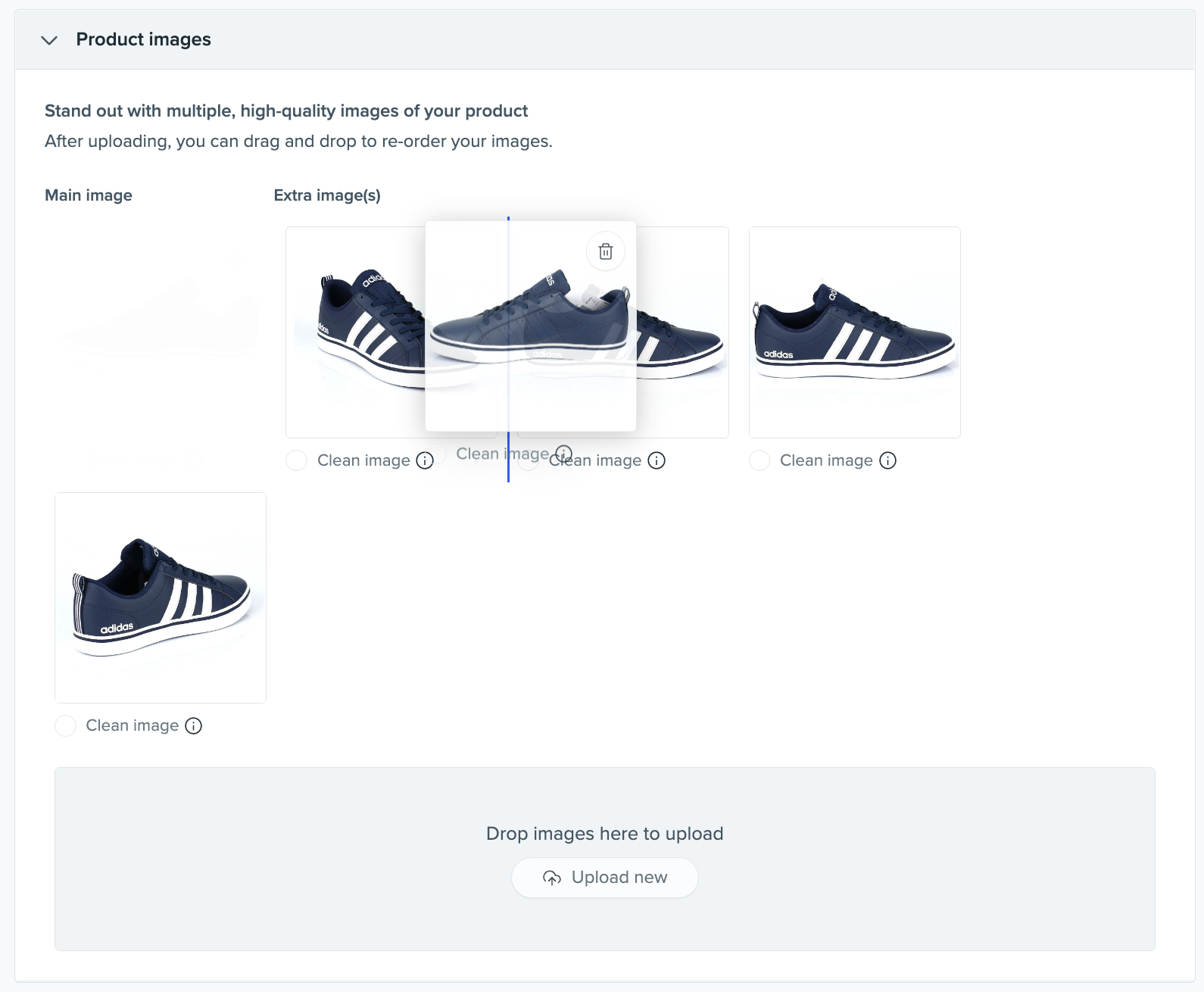 At this step, merchants may also select a Clean Image to potentially increase sales and impressions from external sites or ad platforms. Learn more about Clean Image here.
Note that the images uploaded via the Product images section are not specific to any product variations unless merchants specify in the Variations (optional) section below. Here, after specifying product variations, merchants have the opportunity to set images for each variation directly: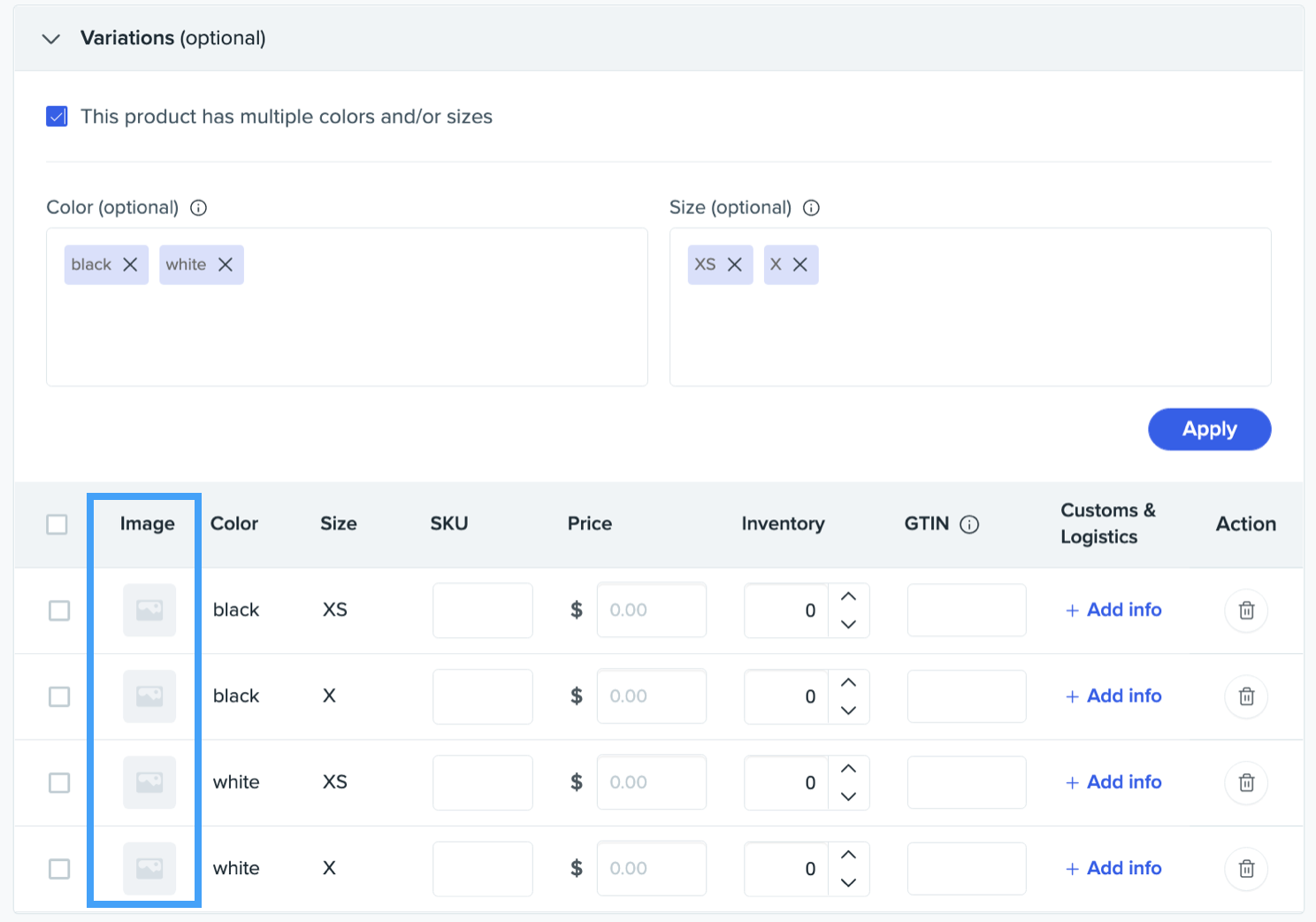 Add Images via CSV Feed File
Merchants may consult this article for a comprehensive walkthrough of how to add products (including images and other product attributes) via CSV feed file. Specifically, merchants may specify three column headers: Main Image, Extra Images, and Variation Image in their CSV file. Download an example CSV from the Merchant Dashboard Products > Add/Edit Products with CSV page if needed.
Add Images via API
Add an image to a product and product variations
Follow the API instructions on how to update a product(s).
To add the main image to a product, use the

main_image field.

To add extra images to a product, use the

extra_images

field.

To link the main image to a variation(s), use the

variations

field.