ProductBoost combines merchant-provided data with Wish's back-end algorithm to increase exposure for relevant products. Merchants submit relevant products for week-long campaigns.
For each campaign product ID, you will provide the select items, duration and the budget. There are only 5 steps to set up ProductBoost Campaigns.
1. From the ProductBoost Menu, select "Create Campaign" 

2. Fill in the Campaign basics information:
- Campaign Name: This is your store's way to identify the campaign. Note that all campaigns have a unique Campaign ID, which is located in the campaign URL.
- Start Time & End Time: These fields indicate when the campaign will be scheduled to run and end. You can choose the start date and end date accordingly.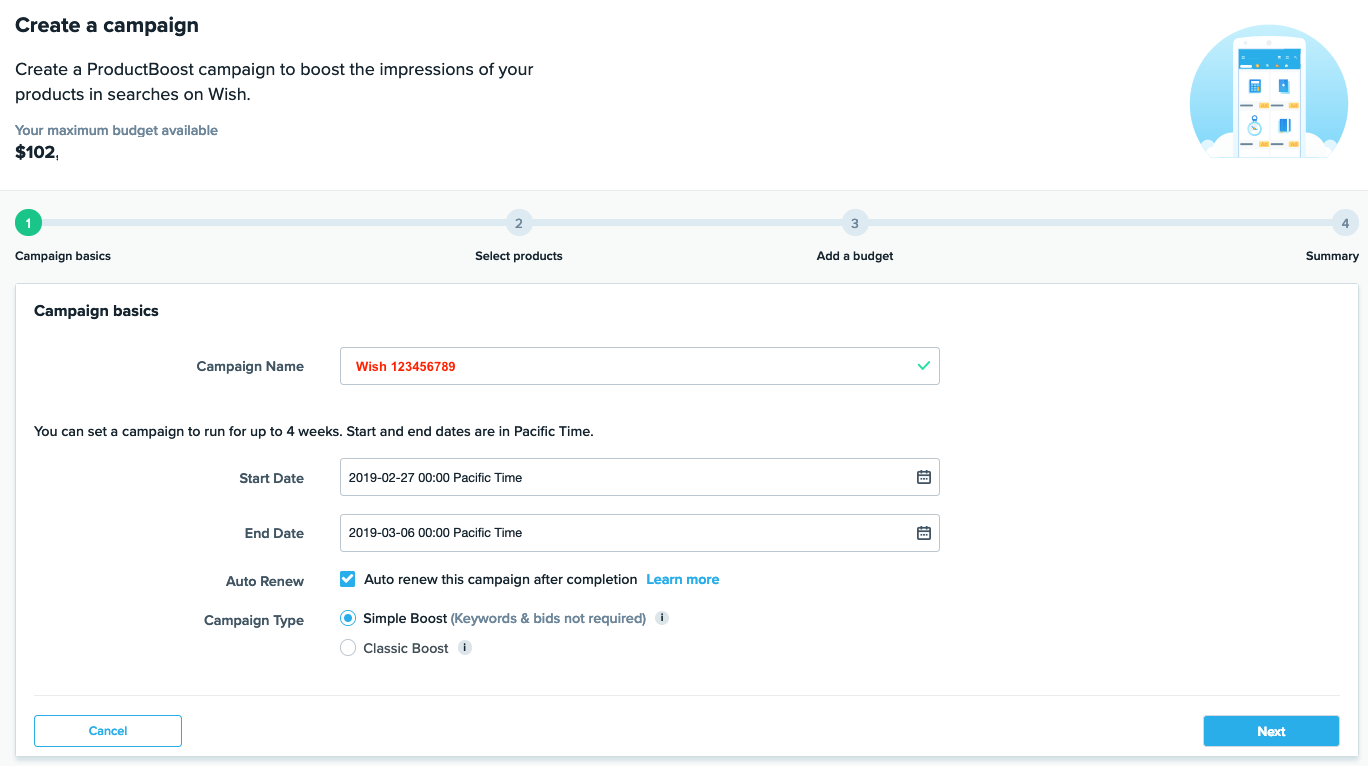 3. Selected products must comply with all Wish policies. Wish reserves the right to remove campaign products that do not comply with Wish policies. You are able to look up the products by ID,SKU or Name. You can select up to 200 products per campaign.

4. Determine how much you are willing to spend to get your products in front of more customers. Your budget may depend on factors such as: duration of the campaigns, upcoming holidays and special events, and the number of new products you are launching. We will also show you the formula of calculating your maximum budget on the bottom.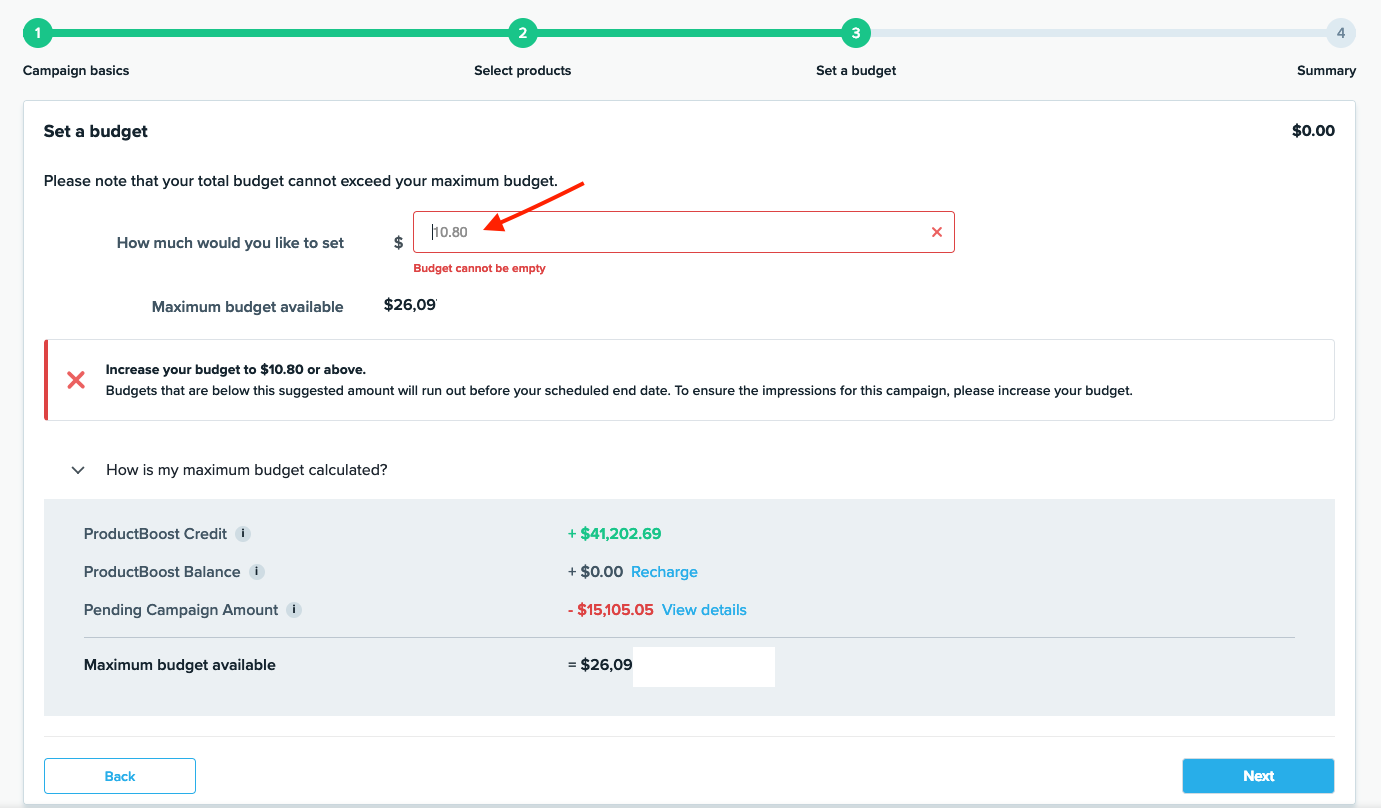 5. Summery page for your campaign. Click " Save my campaign" after reviewing all the details. Make sure to click "Save" to upload your settings and submit your campaign to run.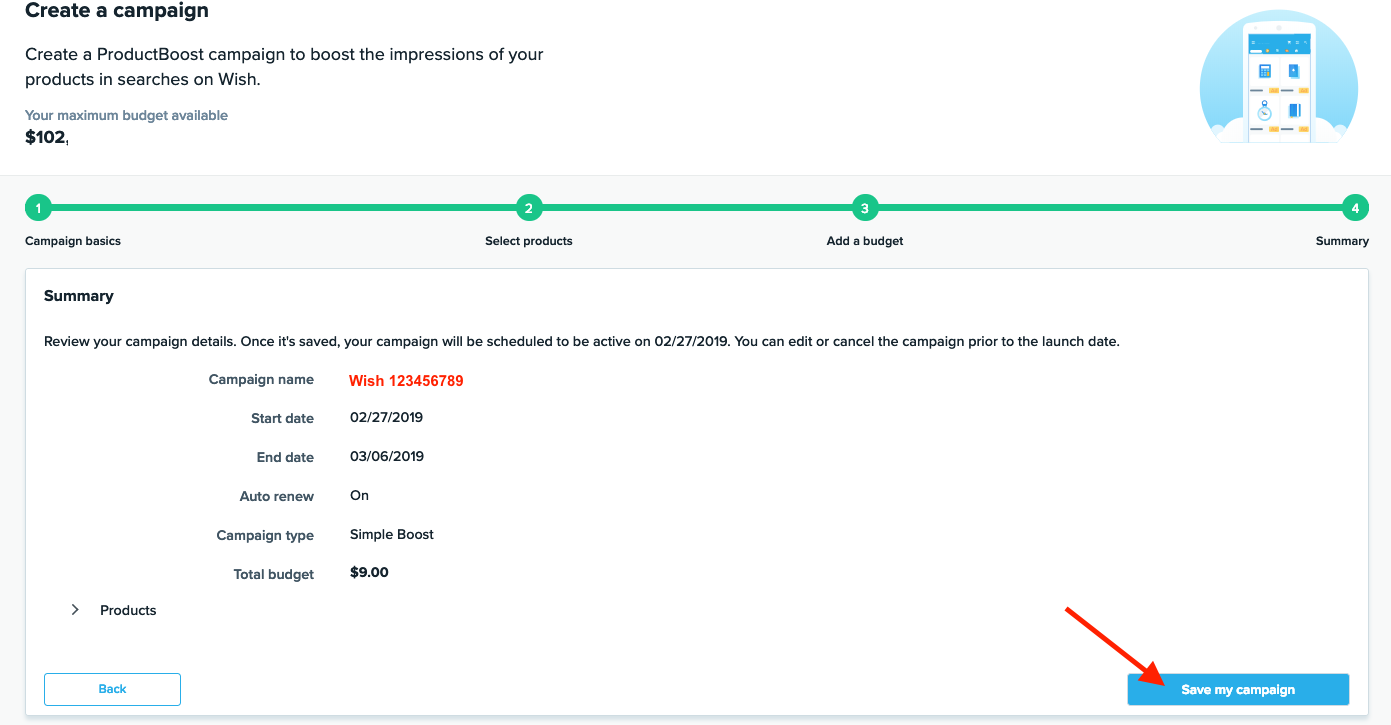 Congratulations! You just created your first campaign. You will be able to view your running campaigns by navigating to ProductBoost > List Campaigns. 
For ProdcutBoost Classic you will need to fill in two more categories "Keyword" and "Bids".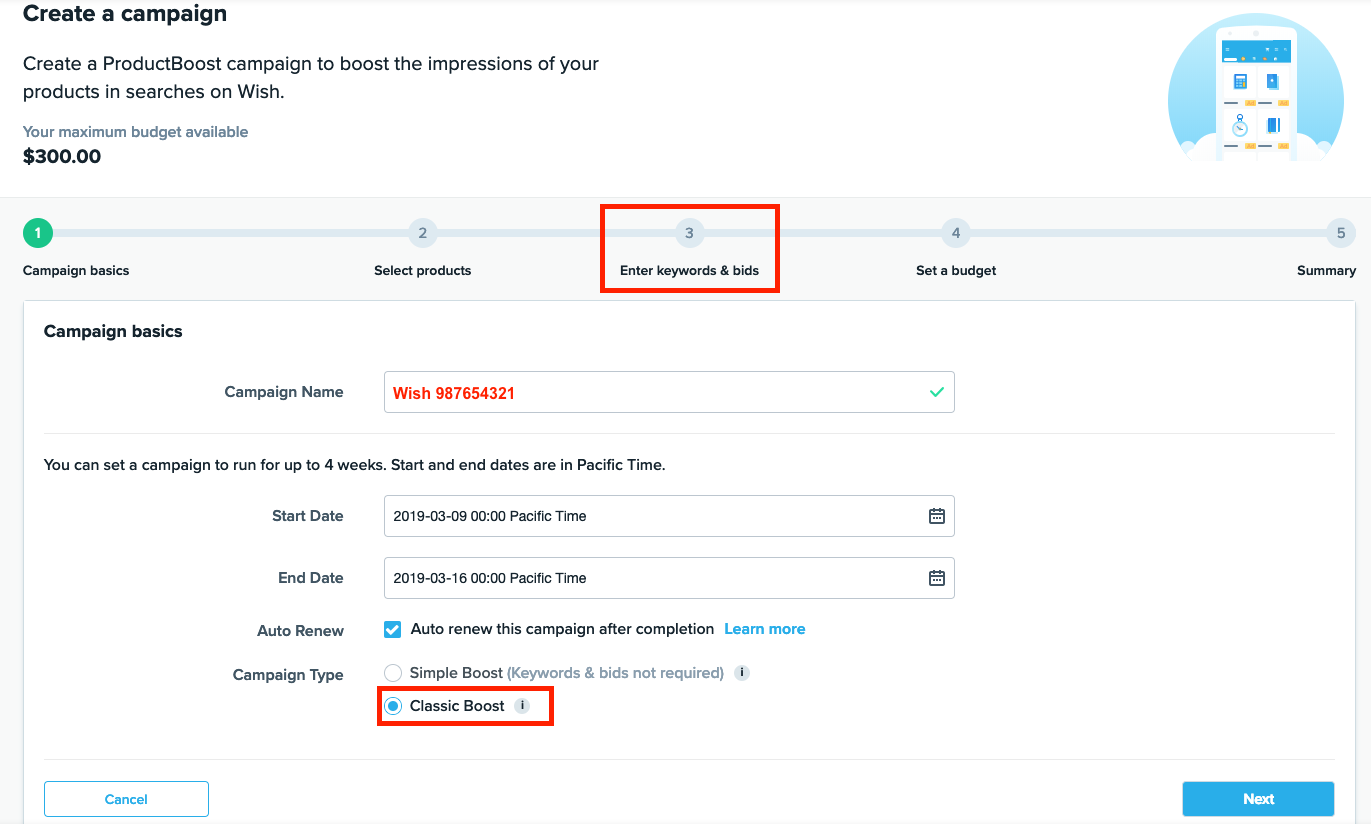 - Keywords: These are relevant keywords associated with your product. This list needs to be comma separated. For example: "fashion, summer dress, striped dress." You must provide at least 5 relevant keywords per product, and may provide up to 30 relevant keywords per product.
- Bid($): This is how much your store agrees to be charged per 1,000 impressions for this product ID during the campaign. Minimum bid price is $0.30 USD per 1,000 impressions.
For more information on how to optimize your ProductBoost campaigns, read the ProductBoost Best Practices!