What is Add Budget?
Add Budget is a feature for merchants to add more money to their ProductBoost campaigns.
When and why should I add budget?
You can add budget to your ProductBoost campaigns when the invested amount is running out - more budget can help you keep the expected exposure for your products.
How do I add budget to my campaigns?
This feature is only applicable for "On-going" campaigns. Under the "Action" colulmn in Advertising > ProductBoost > View All Campaigns, you will see the "Add Budget" button for campaigns with the "On-going" status.

In Advertising > ProductBoost > Low Budget Campaign, merchants can also view the list of suggested "Add Budget" campaigns.
Click "Add Budget" to add budget to the selected campaign on the pop-up page. After confirming all the details, please click "Update" to finish.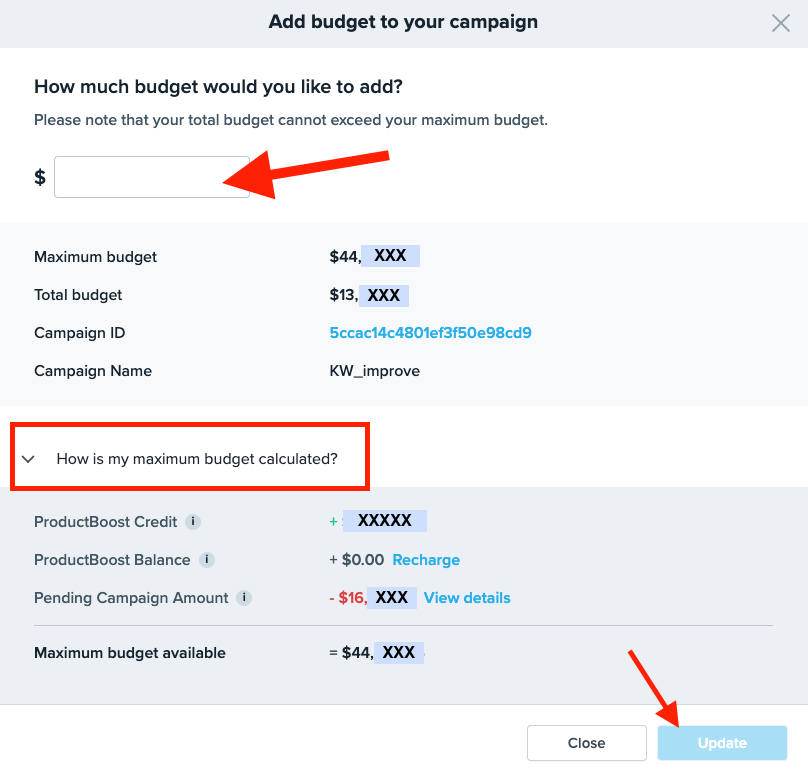 What is scheduled add budget?
By scheduling to add budget, the specified amount of budget will automatically be added each week on the selected days. You can schedule add budget regularly when creating a campaign or editing your "On-going" campaigns in the "Set a budget" section, seen below.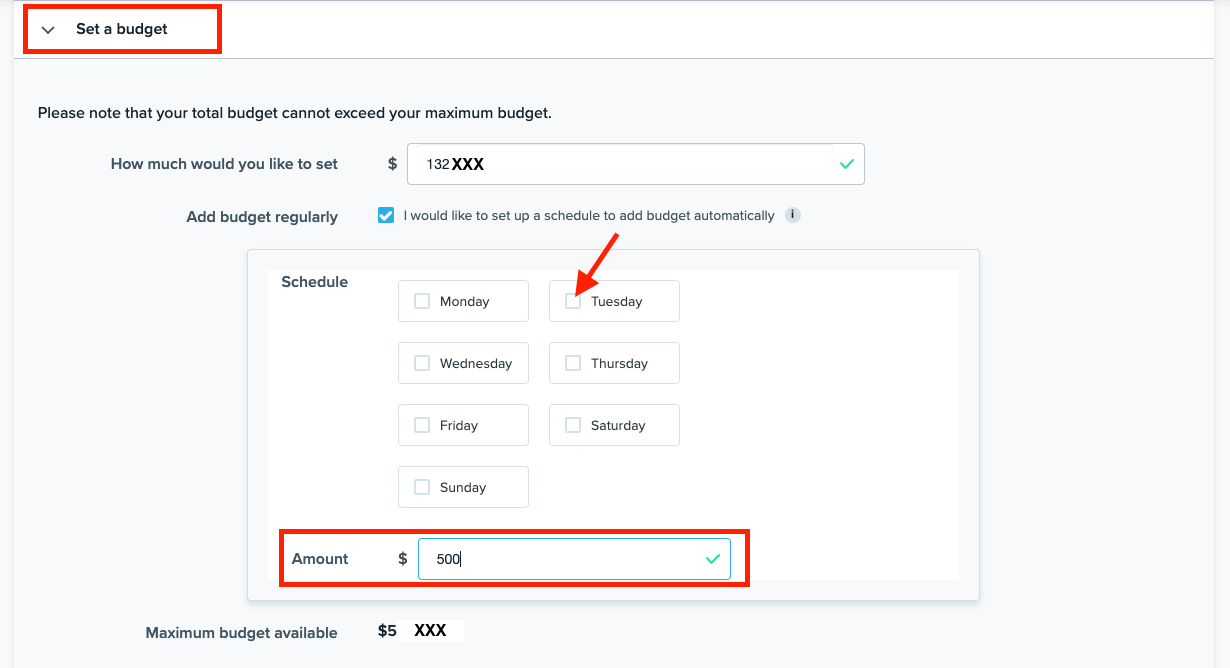 Is there a minimum budget amount required when I add budget to my campaigns?
Yes, merchants are required to add a budget amount of $1.00 or more when adding budget to existing campaigns. An error message will appear if merchants attempt to add a budget amount lower than $1.00 to existing campaigns: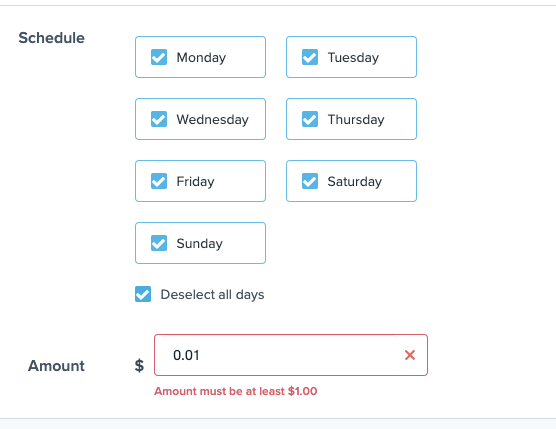 How fast will my added budget take effect?
The money will be added immediately after you update your ProductBoost Campaign.
How do I add budget if I have zero or negative account balance (spending power)?
Please make sure your account's ProductBoost balance is greater than the selected campaign's budget, at the time of adding the budget.
Merchants should recharge their ProductBoost Balance to add a budget for their campaigns - visit our Recharging Balance FAQ for more information.