To update the tracking number, go to Orders > History from the top bar on the Merchant Dashboard. Find the transaction you need, and click on the Actions button in its row. From this menu, select Modify Tracking Info.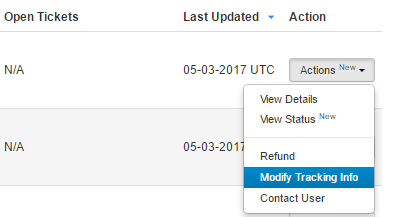 You can re-enter the correct tracking number here.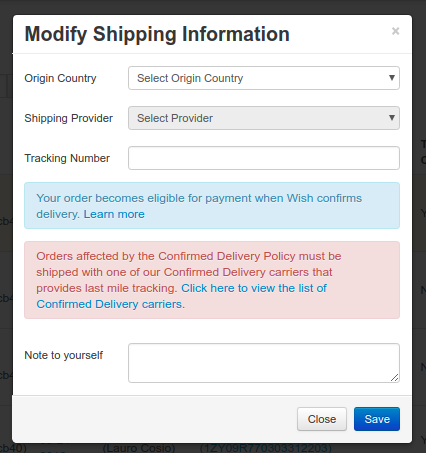 Note that tracking information may not be modified past 21 days after order has been released to the merchant. 
Origin country cannot be changed from what was entered originally.